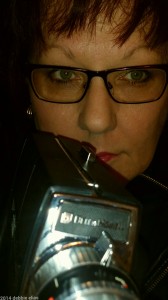 about moviesharkdeblore. . .
A noted film critic, debbie lynn elias has been a published journalist for almost 40 years, writing everything from hard news to public service announcements, travel pieces, celebrity interviews and profiles, book-theater-restaurant reviews, legal briefs, informational news stories, and for the past 25+ years, film reviews. She previously served as managing editor and writer for a national legal magazine, and is author of the children's book, 'Narcissa Cooks the Kitchen'.
An award-winning producer and writer, she spent years honing her technical and creative skills in tv and film production, as well as journalism. Combining her practical training and experience and love of film & television with her journalistic expertise and years of education, experience and personal connections in the television and film business, now, in her capacity as a film critic, debbie brings unique and interesting perspectives to her film reviews and interviews.
A member of the prestigious Broadcast Pioneers of Philadelphia, debbie is one of the few film critics in the country to have worked in both the technical and creative ends of the tv and film industries. Her movie reviews are carried in over 140 print and entertainment sites worldwide with over 1 million weekly readers.
Still active in the production end of film and tv, debbie is a champion of independent film and filmmakers, and not only serves as a consultant to first-time and independent filmmakers but remains hands-on with production, most recently as Executive Producer of the award-winning web series, Co-Op of the Damned, Executive Producer of the award-winning short film Bunker, the experimental short film like/comment/subscribe , The Cat's Cradle directed by award-winning director David Spaltro, the Halloween comedy horror short, Bitter  and the upcoming, The Bartender.
You can also find debbie on the red carpet at events like Los Angeles Film Festival, Film Independent Spirit Awards and TCM Classic Film Festival, as well moderating Q&A's at screenings, premieres or SAG conversations.  Most recently expanding her media complement, you can now catch debbie on the radio at AdrenalineRadio.com with her show "Behind the Lens", live on Mondays at 11am PT/2pm ET.  Miss the show?  Catch up with audio and/or podcasts 24/7 right here at moviesharkdeblore.com or on AdrenalineRadio.com archives!