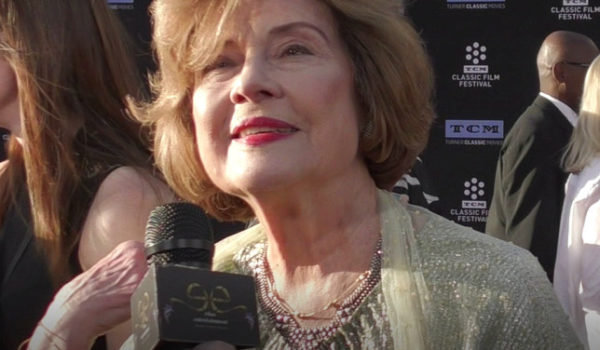 DIANE BAKER, an industry stalwart for more than 50 years, has long been a friend to TCM, TCM CLASSIC FILM FESTIVAL and above all, to TCM ambassador ROBERT OSBORNE.  Paying tribute to Robert at this year's festival, Diane and others had a gathering of friends, fans and TCM colleagues early on opening day of the fest.  Walking the red carpet Opening Night, Diane stopped and spoke with film critic debbie elias with perhaps the most poignant and wistful remembrances of Robert we have heard to date, along with fun anecdotes like "Diane's Den".  And she talked about the future, most notably her latest endeavor as Executive Director, School of Acting, at Academy of Art University as she helps shepherd the next generation of actors, writers, producers, and directors.
Tinseltown once again feels like the Hollywood of days gone by with the return of the 8th Annual TCM CLASSIC FILM FESTIVAL. As fans flock from across the country and across the Pond, gathering en masse at the TCL Chinese Theatre, Hollywood Roosevelt, Egyptian Theatre and more, the ghosts of cinema's past come to life not only on the big screen but in the hearts of festival-goers and film fans alike.
Celebrating the 50th Anniversary of Norman Jewison's IN THE HEAT OF THE NIGHT, the TCM CLASSIC FILM FESTIVAL kicked off on Thursday, April 6 at the TCL Chinese Theatre with an Opening Night Gala and, of course, star-studded red carpet. Film critic debbie elias was on hand to speak with the stars as they made their way to the theatre where Jewison, producer Walter Mirisch, actor Sidney Poitier, actress Lee Grant, composer Quincy Jones and more awaited them.