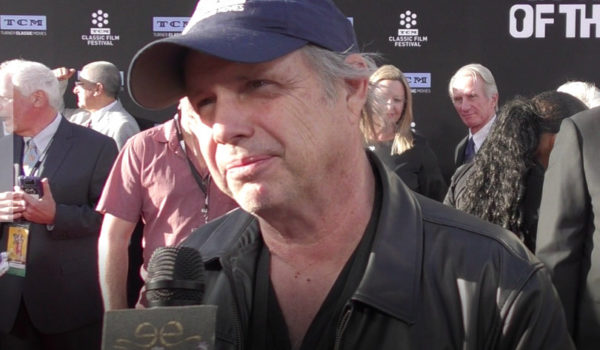 His mother Debbie is a familiar face to classic film fans and was royalty on the TCM CLASSIC FILM FESTIVAL red carpets.  His sister Carrie reshaped the definition of a "princess" for a generation and a galaxy.  Together, Debbie Reynolds and Carrie Fisher are perhaps the most formidable and famous mother-daughter pairing in history.  And now, son/brother/producer TODD FISHER honors both as he carries on their legacy, honoring each during TCMFF as he leads a discussion with Richard Dreyfuss for a screening of POSTCARDS FROM THE EDGE and one with Ruta Lee for a screening of the greatest musical of all-time, SINGIN' IN THE RAIN.  Stopping to chat on the Opening Night red carpet at TCMFF,  Todd talked films, legacies, "the resistance", costume collections and more with film critic debbie elias who had spoken with Debbie Reynolds at her last TCMFF appearance several years ago.
Tinseltown once again feels like the Hollywood of days gone by with the return of the 8th Annual TCM CLASSIC FILM FESTIVAL. As fans flock from across the country and across the Pond, gathering en masse at the TCL Chinese Theatre, Hollywood Roosevelt, Egyptian Theatre and more, the ghosts of cinema's past come to life not only on the big screen but in the hearts of festival-goers and film fans alike.
Celebrating the 50th Anniversary of Norman Jewison's IN THE HEAT OF THE NIGHT, the TCM CLASSIC FILM FESTIVAL kicked off on Thursday, April 6 at the TCL Chinese Theatre with an Opening Night Gala and, of course, star-studded red carpet. Film critic debbie elias was on hand to speak with the stars as they made their way to the theatre where Jewison, producer Walter Mirisch, actor Sidney Poitier, actress Lee Grant, composer Quincy Jones and more awaited them.