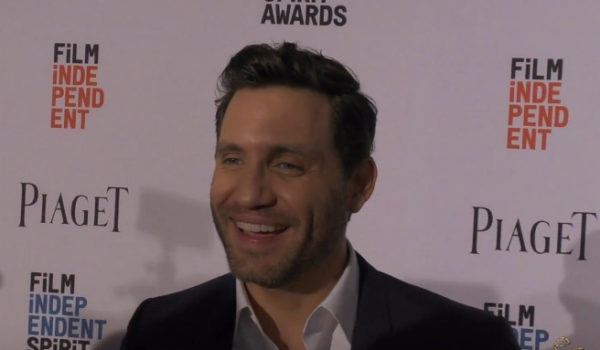 Take a look and a listen to actor Edgar Ramirez on the red carpet chatting with film critic debbie elias following the announcement of the 2017 Film Independent Spirit Award Nominations!
One of the shining stars of independent film, this year alone has found Edgar starring in "Hands of Stone" with his acclaimed performance as boxing legend Roberto Duran, "The Girl on the Train" and "Gold", following several bombastic years which saw him in "Joy", "Point Break", "Deliver Us From Evil" and "The Liberator." Listen as Edgar talks about his experiences in independent film as well as some thoughts on the making of films "Point Break" and the upcoming "Gold."
The 32nd Film Independent Spirit Awards Nominations are announced! With Film Independent President Josh Welsh presiding over the press conference on November 22, 2016 at the W Hotel in Hollywood, actors Edgar Ramirez and Jenny Slate announced the nominees. Immediately following the announcements, the trio took to the red carpet to talk about the nominees, independent film and the state of filmmaking today.