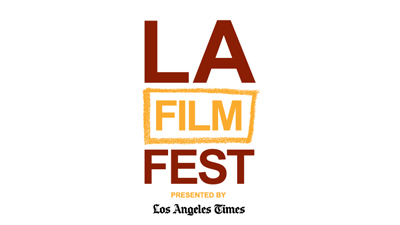 By: debbie lynn elias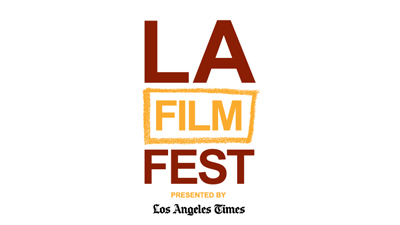 According to my calendar it's June and that means it's time once again for the LOS ANGELES  FILM FESTIVAL! Now in its 17th year and running from June 16th to 26th, LAFF 2011 has plenty of surprises in store for you. Returning to the LA Live complex in Downtown Los Angeles, I can only imagine that the energy and excitement this year will be even greater than last. While the main screening venue will be at the Regal Cinemas L.A. Live Stadium 14, LAFF will still look to the stars with special events at Ford Amphitheatre, as well as additional venues, among them, Disney Concert Hall Redcat, Downtown Independent, the Grammy Museum and California Plaza.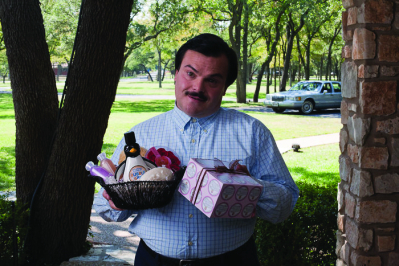 From an Opening Night Gala of Richard Linklater's latest film, BERNIE, which is even bringing out Shirley MacLaine, to the Closing Night spectacular showcasing Guillermo Del Toro's much anticipated DON'T BE AFRAID OF THE DARK starring Guy Pearce and Katie Holmes (which means there could be a Tom Cruise sighting folks), LAFF 2011 is a party just waiting to happen. Not only is LAFF amping up the congratulatory excitement and revelry as it bids longtime Film Independent leader Dawn Hudson farewell and best wishes in her new position at the Academy of Motion Picture Arts and Sciences (AMPAS), but also in celebrating the 25th Anniversary of FERRIS BUELLER'S DAY OFF (can you believe 25 years has passed since we first heard BUUUUUEEELLLEERRR!!!) and perhaps the quintessential coming of age film, STAND BY ME. And let's not forget the 30th anniversary of Wolfgang Petersen's masterful DAS BOOT, which has been digitally remastered in a director's cut for this anniversary showing.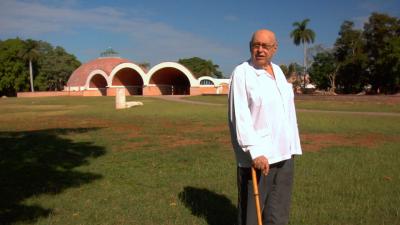 Culled down from over 5,000 submissions consisting of features, shorts, documentaries and music videos from over 30 countries the world over, LAFF 2011 brings us over 200 films and heralds World, North American and U.S. premieres as well as an astounding 19 films in competition. 18 films alone take center stage in the International Showcase. Thanks to a goodwill ambassador trip to Cuba and the Havana Film Festival by LAFF, AMPAS, and Oscar winners Kathryn Bigelow and Mark Boal, cross-cultural conversation continues at LAFF 2011 as the International Spotlight shines on Cuba with an additional four films from Cuba being showcased, as well as a U.S. made film, UNFINISHED SPACES, competing in the Documentary Competition.
Always audience favorites, Coffee Talks, Poolside Chats, FREE SCREENINGS, and chats with Artists in Residence Daniele Luppi and Erykah Badu, are sure fire winners, as is a Festival Conversation on June 19th with Tony award winning director Julie Taymor. But for my money, the two special "Must See" Festival Conversations are with the renaissance man himself, James Franco, and the not to be missed game show format of "Don't You Know Who I Am?", with none other than Jack Black and the legendary Shirley MacLaine. It's rare to catch MacLaine in a setting such as this and I can't urge you enough to get your tickets for the event now. Black and MacLaine will be sparring with their game show host Leonard Maltin on Thursday, June 23 at 8:00 p.m. at Regal Cinemas.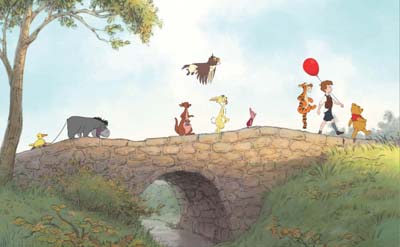 And if all of this excitement hasn't sufficiently whet your cinematic appetite, take a look at special screenings galore of upcoming summer films. For those of you lucky enough and smart enough to come to LAFF, you'll get the early sneak peeks at the much anticipated GREEN LANTERN starring this year's sexiest man and coolest super-hero (outside Rainn Wilson's Crimson Bolt, that is), Ryan Reynolds; the exquisite existential sci-fi film ANOTHER EARTH; an absolute "Must See" film at the Fest or on release, Vera Farmiga's directorial debut with HIGHER GROUND; and two of my early release favorites, TERRI and, everyone's favorite chubby little cubby all stuffed with fluff, WINNIE THE POOH.   Diverse, eclectic, animated, and all entertaining, this is just the tip of the iceberg of the fun to be had at LAFF 2011.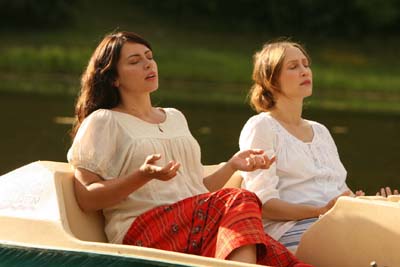 I had a chance to talk to Vera Farmiga about her directorial debut with HIGHER GROUND, and let me assure you, she is beyond excited about the film, as am I. For Farmiga, " Directing came about because I was feeling bored…financing came for a film I was attached to as an actress for 3 years – and that was 'Higher Ground'. I developed it as well. So, tonally it really took on my sensibilities and my persona and my sense of humor and the way I like to explore things. I wanted to make sure that the tone was hit accurately…I found myself at the helm and generally loved it. I was able to cast the actors that I knew would hit it out of the ballpark. I was given carte blanche. I was fortunate enough to work with financiers, producers who let me do what [I wanted to do]; to hold the reins."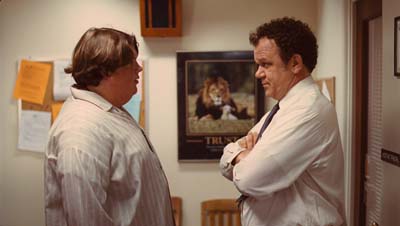 Another Summer Showcase feature is the enchanting TERRI. Directed by Azazel Jacobs and starring John C. Reilly and newcomer Jacob Wysocki, TERRI is a gem. Reilly and Wysocki are wonderful together, feeding off each other with timing and emotions that are on the surface opposite but on examination, the same. Reilly plays school principal Mr. Fitzgerald who mentors a very anti-social and eccentric, overweight, pajama-wearing Terri. Nuanced, dry, non-emotive delivery by Wysocki, punctuated with facial and physical nuance, is both tender and comedic. What a talented guy! And John C. Reilly – another great performance filled with embarrassed emotion and humor. Watching these two togther is something I could do all day and never tire. Marvelous! The supporting cast is equally accomplished, adding a great dynamic that lends new levels of authenticity and believability to the story which itself is warm, poignant, funny, sad, hopeful, inspiring, embraceable. Touching the heart and warming the soul with hope and joy, TERRI is a "Must See' in the Summer Showcase.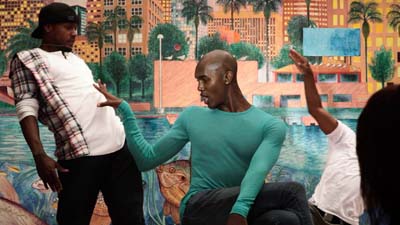 I expect the joint to be jumpin' and the roof to be blown off the Regal Cinemas on Saturday June 18th with the premiere of veteran director Sheldon Larry's musicale extravaganza, LEAVE IT ON THE FLOOR. Stepping beyond what we normally see from Larry ("Boston Public", "Noah's Arc", the charming "I Want to Marry Ryan Banks", "Doogie Howser, M.D." and my old stomping grounds, "Remington Steele") LEAVE IT ON THE FLOOR is set in Downtown L.A., in a funky world of homophobia, homelessness and runaways that all comes together with dynamic music from Beyonce's music director Kim Burse, voguing (ah, yes, remember Madonna?) and out of this world choreography compliments of Beyonce's dance guru, Frank Gatson, Jr. Ephraim Sykes, who performed at "The 2010 Kennedy Center Honors: A Celebration of Performing Arts", rocks the house as Bradley Lyle. Homeless and lost, Bradley falls under the care of a too-die-for aging diva known as Queef Latina and her House of Eminence. Latina is played by the incomparable drag artist/entertainer, Barbie-Q. With balls-to-the-wall performances, electrifying music and choreography, LEAVE IT ON THE FLOOR is a celebratory, engaging and beyond entertaining journey about the meaning of family.
Well worth the price of admission, is LOVE CRIME. Directed by Corneau and written by Corneau and Natalie Carter, LOVE CRIME is an exciting, suspenseful thriller that stars the always impeccable, Kristin Scott Thomas. Doesn't matter what the film, Thomas is in it – see it.
For another look at some self-discovery, put THE DESTINY OF LESSER ANIMALS on your radar. A narrative submission from Ghana in the International Showcase, Deron Albright gives us a moving and effective story of a respected police detective trying to make a life for himself outside of Ghana. Victimized by the very crimes he always sought to prevent, Bonifice Koomsin faces his own crisis of conscience as he must try and leave the country by seeking help from the criminals he helps put behind bars. Intense and enlightening as a storytelling narrative, this is a take on an African nation that we rarely see and one that is vividly portrayed.
Perhaps due to recent world events, economic catastrophe over the past few years, ongoing war, questionable ethics on multiple fronts, continued unrest among the world's population and many quests for democracy, LAFF 2011 brings a heavy load of hot button legally themed documentaries across multiple screening categories, not the least of which are three of my "Must See Festival Films", SEX CRIMES UNIT, CRIME AFTER CRIME and HOF COFFEE.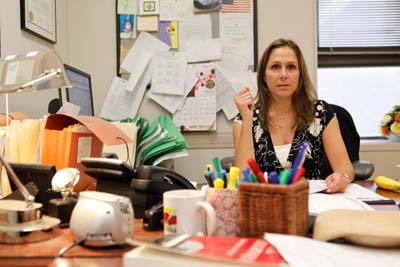 SEX CRIMES UNIT is a film that is very personal to director Lisa Jackson. At age 25 she was gang-raped in Washington, D.C.. She went through the usual post-rape rigamarole of mug shots, sketch artists, rape kit, line-ups, but nothing happened. No arrests were ever made. 15 years later, Jackson revisited her case looking for answers. What she found was that the statute of limitations had passed, all evidence was destroyed and these vile, despicable animals who violated her walked away scot-free.
In 1996, Jackson met Linda Fairstein, then chief of the Sex Crimes Unit in the Manhattan D.A.'s Office. Following news of the unit and high profile rape investigations, Jackson was able to put a camera on Fairstein and her race against time in pursuing and prosecuting these violent crimes. Never before have cameras been inside the "hub" of this specialized department. Never before has anyone taken such an active interest in the work of the Sex Crimes Unit.
An intensive, behind-the-scenes look at the female prosecutors who appear in the film, one of the most revealing things in SEX CRIMES UNIT is not only the inside look at the criminal justice system and how it should work, can work and does work when done right, but the humanity of the prosecutors and the balanced perspectives and tenacity they bring to the job. The dedication and truth with which these prosecutors fight for justice is inspiring and gratifying and Jackson's cameras catch it all.
Cinematographer John Hazard brings his patented cinema verite styling to the project which is enhanced by the organic editing of Christina Kaufman. Nothing feels or looks manufactured or gratuitous nor do the visuals detract from the story at hand.
Compelling and thought provoking, SEX CRIMES UNIT is one of my Must See Festival Films and can be seen on June 18 and 19 at 4:15 p.m. and 7:10 p.m., respectively at Regal Cinemas.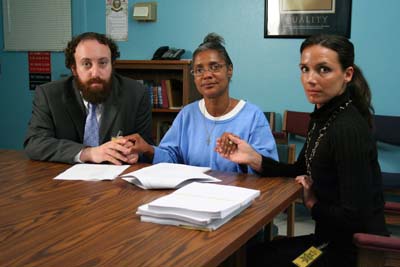 A "Must See" for Angelenos in particular is the documentary CRIME AFTER CRIME. As part of the Free Community Screening Series, director Yoav Potash takes a look at Deborah Peagler. Incarcerated in Los Angeles in 1983 with a 25 years to life sentence for conspiring to kill her then boyfriend Oliver Wilson, a man who had beaten and brutalized her and forced her into prostitution, Peagler's fight for release was renewed within the past ten years when the California Penal Code changed allowing admissibility of evidence of abuse. Notable is that the maximum sentence for manslaughter that was allowable even at the time of conviction was only SIX years. Peagler was a victim of a corrupt legal system from the start. With the new Penal Code, two energized and doggedly determined attorneys, Joshua Safran and Nadia Costa, took up Peagler's fight only to be met head on with the injustice, corruption and misconduct of the lame duck Los Angeles District Attorney's office helmed by D.A. Steve Cooley.
Peagler is an engaging, likeable young African-American woman whom one can't help but like. A model prisoner, she completed her education while in jail and even became supervisor of the prison electronics shop. Requests for parole were routinely denied, even when the victim's own family spoke on her behalf. It wasn't until she was diagnosed with cancer that time became of the essence in obtaining justice for Deborah Peagler.
Potash and his crew followed the Peagler story for six years, making the documentary even more riveting and compassionate thanks in large part to personal interviews with Peagler, her family and even the Wilson family. But beyond the humanity of Peagler story is the probing and exposure into the egregious misconduct and corruption of Cooley's office and others that refused to obey the law themselves, keeping Peagler incarcerated despite the mountains of evidence that – from the very start – should have set her free.
Although Potash inserts manipulative and artsy gratuitous shots depicting freedom and nature, CRIME AFTER CRIME walks a line fraught with tension, enveloping the audience with rapt attention as the clock ticks down not only for Deborah Peagler but for the legal system itself.
CRIME AFTER CRIME screens Saturday, June 25 at 8:30 p.m. at California Plaza.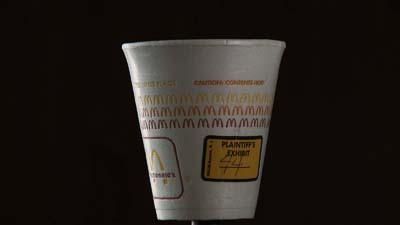 I can't speak highly enough about Susan Saladoff's documentary HOT COFFEE. As a working member of the legal profession myself for 25 years, there is nothing that infuriates me more (other than attorney misconduct) than the obstacles individuals face when seeking justice. Corporations and insurance companies like to refer to many lawsuits as being "frivolous". Sure, many are, but the majority are not. Referring to the infamous McDonald's hot coffee spilled on the crotch case, HOT COFFEE takes a hard look at "tort reform" and the civil justice system. Why should you be denied recompense or denied legal recourse when you have a legitimate legal right to same under the Constitution? You shouldn't. Saladoff, a former trial attorney, pulls no punches when, by way of four individual cases, shines a light on a subject that many know little or nothing about but one that is at the crux of your civil liberties.
HOT COFFEE screens Friday, June 17th at 7:30 p.m. at Regal Cinemas.
LAFF 2011 brings us the hottest race in competition films that we have seen in recent years, especially when it comes to documentaries. There isn't a bad one in the bunch! However, there are several that just explode with excellence; so much so as to have two tie as my #1 Must See Festival Film with five more of the competition documentaries making my overall Must See list starting with SOMEWHERE BETWEEN.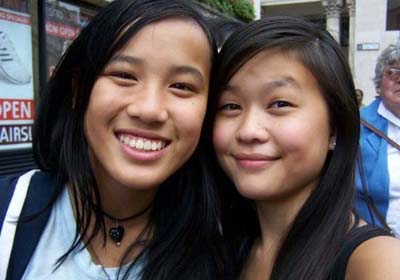 SOMEWHERE BETWEEN is an impassioned story from Director Linda Goldstein Knowlton that takes a look at the lives of female Chinese adoptees in America. Since 1981, approximately 80,000 girls have been adopted from China thanks to China's "one child per family" law. One of those girls is Knowlton's own now six-year old Ruby and it occurred to Knowlton that the day would come when Ruby would ask her the question, "Who am I?" With this catalyst, Knowlton went on a journey focusing on four teenaged adoptees here in America, their lives, their questions, their own journeys and discoveries about their past, present and future. Having a very organic flow, the film introduces us to, among others, the delightful and determined Fang whose goal is to find an adoptive family for a little Chinese girl with Cerebral Palsy named Run-Yi; southern raised Christian and beauty queen Haley, whose story and journey will bring you to tears as you go along with her to China to meet her birth parents whom her adoptive mother helps her to find; Ann, who just happens to go to school with two of my nephews; and Jenna, a New Hampshire girl whose courage and sense of commitment is inspiring.
The film is told from the girls' points of view, as they articulately and eloquently talk about the emotion of being abandoned or given up for adoption, acceptance in America as well as self-acceptance and of course, the universal struggle for identity.
Travelling with Fang and Haley to China, Knowlton's cameras, as well as personal interviews, capture intimate moments of truth and honesty and the aftermath effects of certain experiences on the girls. Particularly notable and moving is footage and interviews from trips to Europe for a worldwide gathering of our girls and other Chinese adoptees as each starts conversation that turns into not only an information exchange, but therapy session. The camera speaks where there are no words as it captures a look, a glance, a gesture, a tear, a smile that will move you beyond belief.
A very moving and telling film, SOMEWHERE BETWEEN is a Must See Festival Film with its premiere Saturday, June 18 at 3:10 p.m. at Regal Cinema with encores on June 21 at 7:30 p.m. and June 22 at 4:30 p.m. And yes, bring tissues.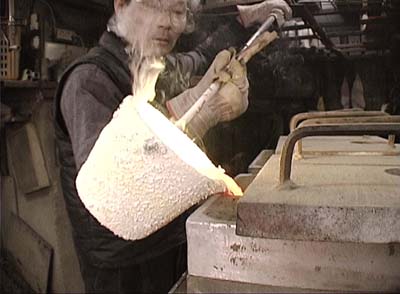 A visually stunning Must See Documentary is CHEONGGYECHEON MEDLEY: A DREAM OF IRON from South Korea. Written and directed by Kelvin Kyung Kun Park, A DREAM OF IRON is set in the town of Cheonggyecheon, Seoul, South Korea which is known for its post-Japanese occupation metalworking industry. Once all hand tooled, technology has all but eliminated the artisans of this ancient craft that ranges from the design and casting of tools, nuts and bolts, to decorative iron wall hangings.
Approaching the film by writing a letter to his deceased grandfather who was a metalworker, Park explores the history of the industry with archival footage, interviews with ironworkers in the region today, many of whom are being run out of business, and opines over the benefits, if any, of technological progress.
Park's carefully honed visual effects and lensing of melding of metals, casting, intricately detailed meshing of cogs and gears is breathtaking giving the film an art house polished look while posing philosophical questions that spread beyond the world of metallurgy.
CHEONGGYECHEON MEDLEY: A DREAM OF IRON screens June 19, 21 and 25 at 7:50 p.m., 4:50 p.m. and 7:00 p.m. at Regal Cinemas.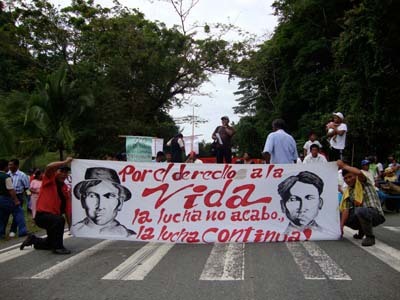 Another impressive "Must See Film" in the Documentary Competition is Anayansi Prado's PARAISO FOR SALE. Opening with humorous animated titles and hysterical laugh-out-loud narrative, your attention is immediately grabbed and curiosity piqued as the film segues into the beauty of this previously little known paradise with its pristine beautiful beaches known as Bocas Del Toro, Panama. A blend of American ex-pats, indigenous peoples, Latinas and Afro-Caribes, Bocas is truly heaven on Earth. A paradise to rival any other, Bocas has long been the hidden hideaway of American retirees. With no US property taxes, affordable housing and living, many Americans have been heading south of the border to bask in the beauty of this idyllic island paradise. But how long can one keep something this beautiful and wonderful a secret? The answer. Not very. And what happens when interest surges and swells? The answer. Nothing good.
Growing ever popular with Americans the past several years, it didn't take long for corporations to see the economic possibilities of the region but, unfortunately, overlook the ecological impact of a resort invasion. Moving in like a stampeding herd of cattle, resorts are buying up land, much of which may not have clear title due to generational land ownership. Under Panamian law, if an individual has documents to support a claim that they have lived on the land and worked the land for 15 years, it is undisputed that the land is theirs. Sadly, due in part to, legal and political corruption, and a lack of education and failure to maintain documentation, many indigenous peoples are losing their homes to big corporations who have the legal means and money to fight for the properties. On the other hand, even individual Americans who have bought land and built homes in Bocas are being ousted given the ongoing problems with property titles.
Told primarily through the eyes of one American couple who are losing their home in Bocas and through Dario, a local tour boat owner with a desire to run for mayor and protect land ownership and title laws, we see the land battle first hand and the resulting casualties not only to families and individuals, but to the ecosystem of this beauteous paradise.
Must See Festival Film PARAISO FOR SALE screens Saturday, June 16 at 6:30 at Regal Cinema with encores on June 20 at 4:45 p.m. and June 22 at 9:50 p.m.
Turning the attention to some narrative films, a Must See Film from the Narrative Competition is HOW TO CHEAT. Opening with a several minute sequence of a stark naked Kent Osborne as Mark dancing around in his backyard, with body parts flapping at the wind, you can't help but wonder what's coming next…and you're hooked.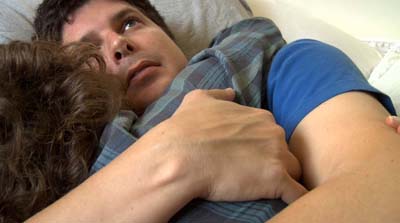 With a smart premise of a floundering marriage, a wife who is desperate to get pregnant and demands 10 second sex the minute she ovulates (but don't wrinkle her clothes in the process), and a husband who feels trapped and embarks on a hidden mission to cheat in order to regain a sense of self, HOW TO CHEAT succeeds whenever and wherever we see Osborne. With Osborne's Charlie Sheen-like boyhood charm and duffus naivete, and thanks to a smartly lensed and crisply edited montage of Osborne's character trying to cheat, you can't help but laugh at a good portion of the film as he tries online dating, bar-hopping, blind dates and each time confesses to the potential dates that he's married. The result is pure hilarity. Adding to the fun are Osborne's "therapy" sessions with none other than his mother.
The acting of the two leads, Osborne and Amber Sealey as his wife beth, who also serves as writer and director, is like apples and oranges, however, is enjoyable to watch from a critical standpoint, although Sealey gets "too theatrical" for the story and as a writer takes it into some areas of disbelievability and contrivance, although does provide an interesting plot twist. Visually the film is pleasing, effective and sharply lensed. But it's Osborne, clothed or naked, that makes HOW TO CHEAT a Must See Festival Film.
HOW TO CHEAT screens June 17 at 5:30 at Regal Cinemas with encores June 23 at 4:10 at Regal and June 25 at 7:00 p.m. at Downtown Independent. And a special note – I would not recommend that anyone under 17 see this film due to sexual content and extreme nudity.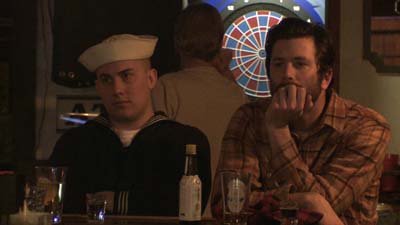 SAWDUST CITY is another Must See Film to come from the Narrative Competition. A simple, well told character study, SAWDUST CITY compels interest in brother Bob and Pete who reunite over Thanksgiving week-end in Minnesota. As different as night and day, Bob is the good brother – the one that stayed in the area after graduation, got married, has a kid on the way, bought the American dream with the big American mortgage. Pete is the Black Sheep – with no focus, no direction, always wandering and never finishing anything he started. Pete left home years ago. At some point, though, he joined the Navy. Now, this holiday weekend, Pete calls Bob asking about their dad, Charlie. And it turns out Pete is home on a two day pass wanting to find Charlie. It seems there's a lot of Charlie in Pete as like his wandering son, Charlie hasn't been seen by Bob in over a year and Bob has no idea where to start the search. An alcoholic, Charlie went from bar to bar drinking, living in flop houses and living off SSI or SDI. As anxious as Pete is to find Dad and talk to him, Bob is equally as anxious to get out of the house and away from his mother-in-law and his wife's friends, plus he wants to see his brother.
Starting at one bar, reconnecting with each other and asking questions about Charlie, Pete and Bob embark on their own emotional journey as they themselves go from bar to bar. With liquor loosening their tongues, we learn the details of their own estrangement, the jealousies between them, the missing pieces of each other's lives. And while Bob and Pete try to build a common ground of brotherly love (and yes, the expected bar fight arises), they and us, learn about Charlie by way of stories told by Charlie's drinking buddies.
Written and directed by David Nordstrom, who also stars as Bob, SAWDUST CITY is an intimate portrait of strangers. Told exclusively through conversations and interactions between Bob and Pete and the townsfolk they meet, you are drawn into the conversation and the dysfunctional relationships of the Church family. Characters are believable and true to life. As Bob, Nordstrom is engaging and interesting with a casual ease that is often laced with embarrassment when talking of or to his unseen wife. His facial nuance and physical expression fill the screen with resonating emotion and empathy.
Lensing is also simple using basic mid-shots with long shots utilized for scene establishment and shift. The cinematography has a smokey texture to it as does the grain of the film, giving the film a folksy, small town America look and feel. The bars are all dated with decor and construction reminiscent of the 60's and 70's, a time when Charlie was probably happy as a young father, before his divorce, before economic disasters; a time when Pete and Bob were the center of Dad's universe. A very nice touch that adds to the sentiment of the film.
Filled with some twists and turns and a few interesting characters, SAWDUST CITY is a journey you don't want to miss.
SAWDUST CITY debuts June 18th at 7:30 p.m. at Regal with encores on June 23rd at 10:00 p.m. at Downtown Independent and again on June 24 at 3:50 p.m. at Regal.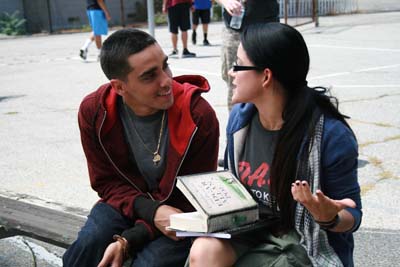 A pleasant surprise for me is MAMITAS. With a cast that includes Jennifer Esposito, Pedro Armendariz, Jr., Jesse Garcia, EJ Bonilla, Veronica Diaz-Carranza and – ladies, be still your hearts – Joaquim de Almeida, MAMITAS is another "Must See Festival Film" coming from the Narrative Competition. Writer/director Nicholas Ozeki shines with this feature directorial debut based on his award-winning 24 minute short of the same name. Filmed entirely in Los Angeles in the Echo Park region, MAMITAS is a moving and heartwarming coming of age story guaranteed to bring not only a tear to your eye, but laughter and a smile.
In his own mind, Jordin is the BMOC at his highschool. A hotshot, arrogant Latino, Jordin views himself as the man of all men, the man all woman want to worship, the man who can score with any woman he chooses. That is until he meets Felipa. A hard nosed New Yorker come to stay with her aunt and uncle in Los Angeles until her mother's economic situation improves, Felipa isn't buying Jordin's macho routine. She believes he's hiding from himself and others with this weak facade, especially when she follows him home and sees picture after picture of Jordin and his family. Becoming the most unlikely of friends, Jordin and Felipa are almost inseparable as each begins to open up to the other, especially Jordin who reveals the loss of his mother during his birth and his strained lifelong relationship with his father. Following an injury to his beloved grandfather, Felipa and Jordin stumble upon boxes and boxes of writings, clippings, photos and letters, all that belonged to his mother. In reading the letters, Jordin faces what may be an ugly truth – his father may not be his father at all.
While Jordin embarks on a search for his true identity, Felipa must also come to grips with her own facade and the truth about her mother, a secret she didn't disclose to Jordin, straining their delicate relationship.
Buttressed by outstanding performances from Jennifer Esposito as a concerned counseler, Joaquim de Almeida as a surprise link to Jordin's past, and Pedro Armendariz, Jr.as Jordin's beloved grandfather, Bonilla and Diaz-Carranza dazzle as Jordin and Felipa, leaving all their emotion on the floor. The emotional arcs of their characters are well written and fully realized in their respective performances. And don't be surprised if Diaz-Carranza has you thinking of another strong Latina actress – America Ferrera. Their physical resemblance and acting style is quite similar and a joy to watch. Some great lighting and lensing adds to the story and particularly the budding romance of Jordin and Felipa.
A strongly written story about family, coming of age and finding yourself, MAMITAS carries multi-generational wisdom while wearing its heart on its sleeve.
MAMITAS, a Must See Festival Film from the Narrative Competition, screens June 21, 23 and 25 at Regal Cinemas at 7:00 p.m., 4:00 p.m. and 10:20 p.m., respectively.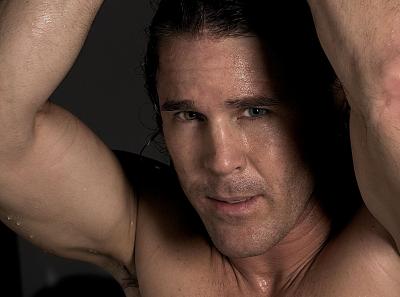 A hot competitor in the Documentary Competition, ONCE I WAS A CHAMPION is yet another Must See Festival Film. UFC champion Evan Tanner was the best of the best. His mantra, "Believe in the Power of One" became the watchword for many people in many walks of life. Tanner was larger than life at the height of his career only to be felled by alcohol and his own demons. The Power of One, however, didn't help Tanner when he was found dead on September 8, 2008 in the desert north of Brawley, California.
Director Gerard Roxburgh takes the tact of shining a light onto "Who Was Evan Tanner?" by posing the question – Did Evan Tanner commit suicide? By way of intimate interviews with those who knew him best – family, friends, foes, colleagues, ex-fiances – each talk about Evan Tanner, his influence on who he was to them, how they knew him and what they believe were the demons that plagued him. Particularly effective and telling are interviews with Randy Couture, former UFC Lightweight Champion Forrest Griffin, UFC Referee "Big" John McCarthy and writer/director John Herzfeld. Couture especially gives great balance to the film bringing credibility, maturity and perspectives as a competitor, one time business partner and friend. And just wait until you hear Tanner's final phone message to a beloved lifelong friend. The emotions on screen are real. The emotions this documentary will generate within you are real. My own heart just stopped with sadness at so many poignant moments and ached for Tanner.
A very magnetic and enigmatic man, the more you learn about Tanner, the more you want to know. Utilizing Tanner's own detailed blogs and archival footage, Roxburgh gives us a very introspective and unromanticized unvarnished look into the psyche of man who was a leader and inspiration to so many and who, for a long while, was himself at rock bottom with no home, no money and unknowingly drowning in alcohol unbeknownst to his faithful fans and friends.
Interspersing pages from the Autopsy Report as a means of connective tissue, editing is clean and sharp, moving the film forward as we look for an answer to Tanner's premature passing. Was Tanner on a personal quest or "treasure hunt" as he called it when he took off on his motorcycle into the desert shortly before that fated day? Was this his ultimate fight to find himself and conquer his own demons? Or was this his way of saying good-bye? The ultimate answer is immaterial for as Roxburgh and company show time and again, the loss of Evan Tanner is a loss to us all.
Bring a couple boxes of tissues with you to ONCE I WAS A CHAMPION when it climbs into the ring on June 18, 23 and 25 at 9:45 p.m., 5:30 p.m. and 7:20 p.m., respectively at Regal Cinemas.
Choosing a #1 Must See Film at LAFF 2011 was a near impossibility this year. From the charm of TERRI to the wonderful world of WINNIE THE POOH to the legal wranglings of SEX CRIMES UNIT, CRIME AFTER CRIME, HOT COFFEE and PARAISO FOR SALE, the heart of ONCE I WAS A CHAMPION, the beauty of MAMITAS, and even the pounding beat of LEAVE IT ON THE FLOOR, each is more than a winner. But when it comes down to the wire, I have three, yes three, ultimate MUST SEE FESTIVAL FILMS. And here they are: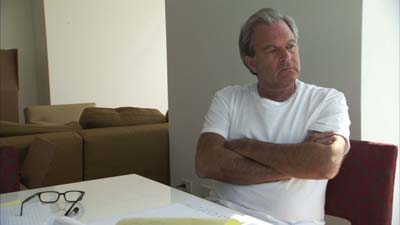 The economic crisis has touched each of us. Don't lie and shake your head no. We've all heard of Bernie Madoff and I would wager that even some attendees at the Fest were directly affected by his misconduct. But how many of you have heard of Marc Drier. A successful New York trial lawyer and philanthropist, Drier had it all. Cars, money, boats, a $10 million dollar penthouse, a $3 million getaway cottage in Antigua and a huge law firm and lifestyle with huge overhead. But to get it all, he embarked on his own form of Ponzi scheme which went beyond robbing Peter to pay Paul. He not only robbed his legal clients and scammed hedge funds, but then falsified loan documents by impersonating his clients. At the end of the day, he stole $400 million. In Marc Simon's UNRAVELED, we have unprecedented access and meet Marc Drier up close and personal following his conviction. He is under house arrest with armed guards ordered by the Court 24/7 as he, and we, count down the 90 days until his sentencing.
Shot entirely at Drier's NY apartment, Drier opens up in very candid conversations talking about his life, his law firm, how and why he pulled the cons he pulled, his children, his beloved dog whom Drier knows he will never see again if sentencing is harsh. This is a man who has lost it all and as the clock ticks to sentencing, you see him become more visibly beleaguered and drawn. You hear the remorse in his voice; the apology for his behavior yet his lack of comprehension as to what inside of him made him so morally deficient as to perpetrate the crimes.
Where UNRAVLED excels is in its lack of editorializing. We are presented Drier at face value. Director Simon leaves it to the audience to decide the good, the bad and the ugly; draw out own conclusions as to who and what Drier is. Does he deserve forgiveness? Redemption? Is he a victim of society and the all consuming greed that fuels it? Or is he just a good actor? What would I do if in Drier's position? You are drawn into Drier's story thanks to the personalization. From a production standpoint, the film is polished, with crisp, razor-edged cinematography blended with sharp graphic novel illustrative animation that depicts the past and any prior events in Drier's life. This further aids in the objectivity of the film as there is nothing recreated or simulated for the cameras.
Compelling, dramatic, at times even poignant, if you don't already know Drier's story and the outcome, you will be on the edge of the seat waiting to hear the final sentencing order.
UNRAVELED – a hot competitor in the Narrative Competition and my #1 Must See Festival Film debuts June 17 at 7:10 at Regal Cinemas with encores on June 19 at 3:15 and Monday, June 20 at 10:20 p.m.
I've written a lot about the "Must See" documentaries at LAFF. But as you have also read, there are some "Must See" narrative films as well. One of those films is also tied as my #1 Must See Festival Film.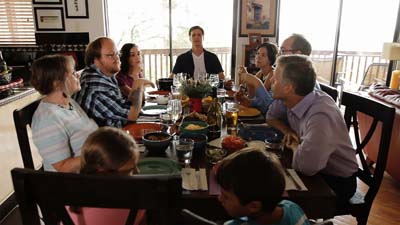 When it comes to this particular film, in addition to tying for my #1 Must See Festival Film, it is hands down, the #1 Best Ensemble Film of the Fest. AN ORDINARY FAMILY will have you laughing, crying, shaking your head and identifying with multiple characters and situations on so many levels. Several years ago, director Mike Akel wowed us at LAFF with CHALK. One of my Must See Festival Films then and a director whose work I just adore, Akel makes it to my Must See list yet again, this time in a tie for the #1 slot at LAFF 2011 with AN ORDINARY FAMILY.
Co-written by Akel and Matthew Patterson, AN ORDINARY FAMILY is centered around a relaxing summer vacation family reunion at the Biederman family homestead in a picturesque wooded, lakeside community. Thomas is a minister at the local church. He and his wife Mattie and their son and daughter live year round at the house along with Thomas' mom. Coming in for the reunion is Thomas' sister Sharon and her husband Chris, and unbeknownst to Thomas, his estranged brother Seth who quit the church as music director and up and moved to Chicago some time ago after their father's passing, an act which led to their tacit estrangement. Mattie and Sharon are hoping for a reconciliation between the brothers, as is mom, but that looks to be the last thing that will happen when Seth shows up with a friend – his partner William. Ah yes. Seth is gay and he and William are a couple. Shocked and in disbelief, Thomas can't wrap his head around reconciling his religious beliefs with the fact his brother is gay which sets the stage for familial antics, sibling rivalry and a bittersweet coming to Jesus of what is truly important in life.
This is without a doubt the best ensemble performance of the festival. Real life husband and wife, Troy and Janelle Schremmer, easily tackle the roles of Thomas and Mattie and even bring son Huck along for the ride. With ease and confidence in each other, their performances are organic, easy-going, unforced, believable and highly entertaining, particularly during arguments. Adding to the mix are Megan Minto and Steven Schaefer as Sharon and Chris. Schaefer is an absolute teddy bear and adds a bit of goofiness to what appears as a fun and loving relationship between Chris and Sharon. But then we get to Greg Wise and Chad Miller. Greg Wise is outstanding as Seth. Nervous, insecure, yet fun-loving and embraceable, Wise holds nothing back as the brother coming out of the closet to his older brother…while the rest of the family has always known the truth. But then we have Chad Miller who steals the show as William. Funny, endearing, affable – his chemistry is undeniable and richly textured. And his scenes with Schaefer really add some laughs. The icing on the cake is veteran Laurie Coker as Mother Biederman, adding some sage nonchalant wisdom at the most appropriate moments.
The script is so well written and acting so superlative that as you watch, there is no doubt in your mind each of these characters is family – at its best and at its worst, but definitely a family. The easiness of the relationships and the day-to-day vacation activities will resonate with everyone. Cinematography is impeccable as is the camera work which celebrates the scenic beauty of the area while focusing on the microcosm of the family unit. As much as I loved Akel's "Chalk", AN ORDINARY FAMILY is even better.
Not a religious, not a gay film, this is a film about a family and its fun and foibles.
AN ORDINARY FAMILY screens June 19, 21 and 22 at 7:30 p.m., 4:20 p.m. and 10:00 p.m. at Regal Cinemas.
Well, since you know there's a third and final #1 "Must See Film" coming, I shall keep you in suspense no longer.
When it comes to the #1 inspirational film of the Fest, look no further than SALAAM DUNK. When it comes to my final #1 Must See Film of the Fest, look no further than SALAAM DUNK.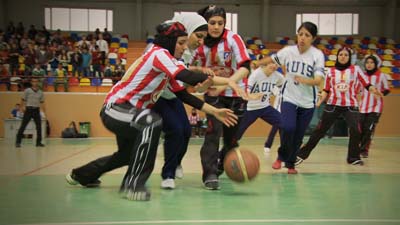 For years many of us have wondered, grumbled, asked "why" is the U.S. liberating Iraq? Who says the people want democracy? Who says they will have a better life thanks to U.S. and allied interference? SALAAM DUNK helps gives us some of those answers along with filling us with hope, joy and inspiration.
Before the invasion, women were never allowed to play sports. There were several "sports clubs" run by the government, a few that allowed women to play, but for the general population, sports were a no no for women. They weren't allowed to be out on a public street jogging, or playing catch or dribbling a basketball. As we know from history and see on screen, many older generations in Iraq still believe that. They believe that women belong "in the house, cooking" and "on the farms, working." But with the ouster of Saddam Hussein and ongoing battle for democracy, times are a changing, starting with American University of Iraq in Sulaimani. Erected in Kurdistan due to its distance from Baghdad and the majority of fighting, AUIS embraces and encourages an acceptance of women as students and as athletes. With strict academic standards, AUIS is like any American University. Students are accepted from all over Iraq and are of all ethnicities – Iraqi, Kurd, Shiite and Sunni. The college is co-ed. Dorm life is like that anywhere else. Competitive sports are encouraged, teams are formed, and a low GPA gets you kicked off a team. And for many young women in Iraq, this is now heaven.
Director David Fine takes his cameras to AUIS and introduces us to the wonderful young women who now know the freedoms and restrictions of a whole new world thanks to the game of basketball. Focusing on the girls of the AUIS basketball team during the course of one year, with personal video diaries and regular filming of team activities and the girls' interactions, Fine shows us an Iraq we don't get to see, complete with the emotion of those who must leave the past behind and try to find new footing to move forward in an ever changing world.
We meet each of the girls and in some cases, their families, many of whom chose to leave Baghdad because of the bombing. For several girls, their life in Baghdad consisted of walking with security to an all girls school and then going directly home after school with security. There was no shopping at a mall or even the local market. It wasn't safe. Bombs were exploding across the street. Fire fights broke out in one girl's neighborhood when it was rumored Saddam was living on the street. Then there are other girls who are Kurds from Northern Iraq. They were taught to hate those who live in Baghdad. And then there are Shiites, Sunnis and even Christians. But amidst this fear, loss and hatred, all of their families (especially the moms) wanted a better life for their daughters. Intimate family portraits are painted with familial gatherings while against the backdrop of basketball, these girls learn about trust, truth, friendship, BFF's, camaraderie, determination and what it means to be free and "fly".
Following the team and their beloved American Coach Ryan, we feel their pain with every loss, every aching muscle and sprint, every memory of a lost loved one. We also feel their joy with each victory and see the love and friendship that grows amongst them all. Your heart rejoices and cheers for them and for what the future now holds. And you will smile with each of their smiles. And let's not discount the visual aspect of the film as Fine's imagery provides a beauty and sense of community we are not privy to see.
Beautifully told both visually and through the girls' own words, insightful and inspirational, SALAAM DUNK is a #1 Must See Festival Film and the #1 Must See Inspirational Film of the Fest. And folks, bring tissues. You're gonna need them.
SALAAM DUNK premieres June 21st at 7:10 p.m. at Regal Cinemas with encores on June 22nd at 4:00 p.m. and again on June 24th at 7:40 p.m., also at Regal.
And yes, even I have a few films on my radar yet to screen, most notably Jose Padilha's ELITE SQUAD: THE ENEMY WITHIN, the follow-up to Padilha's hit ELITE SQUAD. With the first film being the most pirated DVD in the world, as well as the all time #1 film in Brazil, THE ENEMY WITHIN is being kept so tightly under wraps that  no digital copies were ever made for screening, even during post production.   Also high on my hit list is THE INNKEEPERS. Directed by Ti West, one of my fave directors who even addressed this year's National Association of Broadcasters convention, THE INNKEEPERS is the follow-up to the acclaimed (and one of my fave films), "The House of the Devil". Starring Pat Healy and Sara Paxton, whom many remember from Disney's "Return to Halloweentown" in which she co-starred with Debbie Reynolds, THE INNKEEPERS gives us some ghostly humor as ghost hunters Claire and Luke explore the 100 year old Yankee Peddler Inn. Knowing West, look for true suspense and terror laced with humor. I can't wait!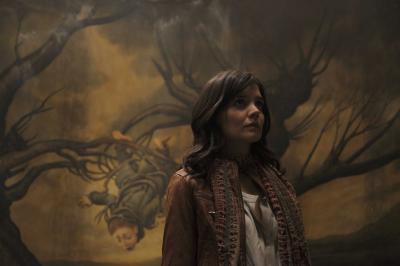 As always, look for my full reviews of these films and many more, as well as my exclusive 1:1 interviews with the filmmakers, in print and online at www.moviesharkdeblore.com, among others. And until next year, I'll see you at the movies!
Los Angeles Film Festival 2011 runs from June 16th to 26th with the majority of screenings and events taking place at Regal Cinemas in the L.A. Live complex in Downtown Los Angeles. Parking is at a special reduced festival rate ($8.00 per day) and tickets are still available!! For more information on the festival line up and tickets, go to the festival website at www.lafilmfest.com.