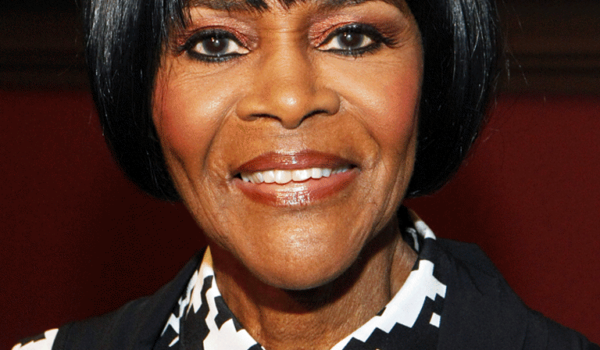 Legend. Icon. Who in the arts does one think of when they hear those words? Who truly embodies the meaning and essence of those words? The individuals who qualify are few and far between. Even rarer are those who can also be characterized as having ethics and integrity. One such woman is all that and more. Cicely Tyson.
A recipient of the Presidential Medal of Freedom, the nation's highest civilian honor, Miss Tyson won two Emmy Awards for her work in "The Autobiography of Miss Jane Pittman" and received Academy Award and Golden Globe nominations for her portrayal of Rebecca Morgan in "Sounder". Over the course of her six decades of work, she has been nominated for approximately 78 awards (including thirteen Primetime Emmy Awards) of which she won 39, including a Tony Award for Best Actress for her role as Carrie Watts in "The Trip to Bountiful" which she also created for television. When one hears the name "Cicely Tyson", in addition to Jane Pittman, one instantly thinks of the groundbreaking mini-series "Roots", "A Woman Called Moses" where Tyson played Harriet Tubman, or "King" and her portrayal as Coretta Scott King. Always vacillating between television, film, and the stage, over the past several years she has found yet another generation of audience with her roles in films like "The Help", and hit television series "House of Cards" and "How To Get Away With Murder." And now she co-stars in Richard Linklater's latest film, LAST FLAG FLYING, opposite Steve Carell, Bryan Cranston, and Laurence Fishburne.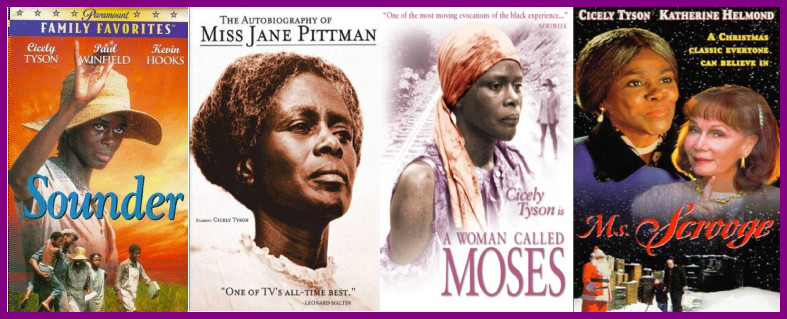 Chatting with Cicely Tyson proves a joyful experience. Although only 5'3″ in height, her presence is larger than life. Just shy of her 93rd birthday, her mind is sharp, her wit rapier. And she has a twinkle in her eye that glistens from behind her tinted glasses, not to mention an infectious laugh with a smile that lights up the room. She has a curiosity and interest in everything, including electronic recording devices, of which she proudly boasts of her own use of digital recorders and external microphones.
As talk turns to the consistency and longevity of her career with reflections on her early works and her being a one-off staple in various television series during the 60's and early 70's, Tyson is filled with a giddy glee at the mention of "Here Come the Brides", "Medical Center", "Mission Impossible", "The FBI", and "Touched By An Angel", wistfully noting "Isn't it amazing? I wish could collect those things." When told that all of these episodes are now available on DVD or Blu-ray on Amazon, her excitement is beyond palpable and at the thought of now collecting her works, she strikes on a plan to pass them on to the Cicely Tyson School of Performing and Fine Arts. "I have a school with close to 2,000 children. I have a school in East Orange, New Jersey that was named for me, Cicely Tyson School of Performing and Fine Arts. I want to tell you something. That's my mission in life." Like a proud mother, she acknowledges the high standards set for the school and her students who had better do well "or they'll be skating on ice skates without any blades! This past year, 2017, we had a graduation class of 104 that garnered over $6 million in scholarship. That's where my heart is."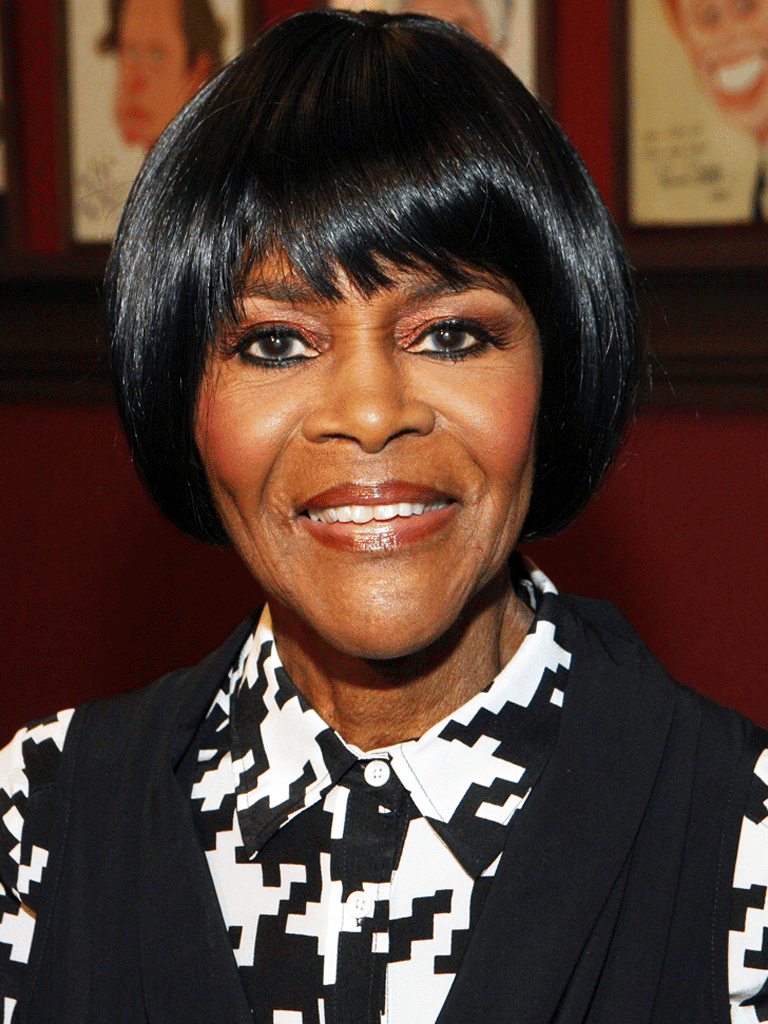 Recalling another kind of honorarium in the recent past, Tyson herself is amazed at her body of work. "I once was being honored someplace, and so they did a whole collage of my work in the event. And I'm sitting there and I'm looking at this thing and I'm thinking, 'Good God, who is that? I don't remember doing that!' So when I finally got to the stage I said, 'No wonder people think I work so much. Look at this work. I don't even know I'm working!' I said, '"That's not good. That's really not good.' It's amazing. Like "Here Come The Brides", for crying out loud. I remember having done that eons ago!"
Tyson is one of the actors who not only doesn't like to watch themselves in a performance but won't, especially with her older works. "I just can't do it! I can't see what I make." Although devilishly admitting that she doesn't even own a television, she does occasionally take a glimpse at certain things. "I live in a building where they have a spa downstairs and they have televisions all over the place, and if there's something I want to see I go downstairs, I get on the treadmill and I turn on the television and I see it. When I'm finished, I turn it off and I go back upstairs." And yes, at age 92, she gets on the treadmill multiple times during the week.
One performance of late, however, of which she is particularly proud is that of "Mrs. Hightower" in LAST FLAG FLYING. Although in only one scene, it is a pivotal scene and shapes the trajectory of the film and the characters of Doc (Carell), Mueller (Fishburne), and Sal (Cranston) as they must decide whether to let this elderly woman live with wonderful romanticized memories of her son as a war hero, their former brother in arms, or do they tell her the truth of what happened to him and their parts in that truth. The scene boasts award-caliber work from all four actors but is poignantly affecting thanks to Tyson.
As she talks about Mrs. Hightower, she gets quiet, almost as if going back into character, when reflecting on the scene. "Her only child. Nobody else close to her. The previous journalist asked me if I felt they did the right thing. I said as far as I know they did the right thing. It's not me. It's on them. I'm fine. They came to tell me that my son was part of their team and how close they were and the memories they had and so on and so forth. And they took the time to find me, to let me know how much he meant to them, okay? And so what else am I gonna take from them but what they're giving me. How they cope with the aspect of the truth is their problem, not me. I don't know anything about that. I know what they're telling me."
Discussing the possibility of an alternative script with her being told the truth, one has to wonder how Mrs. Hightower would have reacted. Would she still have been so moved just by the fact they took the time to come and find her? "That's what got me. I thought, 'My God, these were friends of my son. They spent I don't know how many years in the Vietnam War. And they took the time to search me out and come to tell me.'"
But quality roles like this don't come along all that often and Cicely Tyson is known for being very particular in the roles she chooses. This then begs the question as to the difficulty over the course of six decades to find roles, possibly small but always powerful and significant, such as Mrs. Hightower.
"Well , first of all, don't think there are any small roles. And I'll tell you something, when I did "The Help", it was two seconds long. When I read a script, and I say this all the time, either my skin tingles or my stomach churns. When my stomach churns I know it is something I cannot touch. I can't do it. When I get so excited, my skin [tingles], I can't wait, I can't wait, I can't wait! Okay? So when I got the role of Constantine in "The Help" my agent was somewhat upset because he wanted me to do one of the other leading roles. I said, 'No no no no no! There's something very special in this woman and the relationship.' See, that's what I got. And when I get that, I know I can try to give it to you and you will feel the same way that I do. And so I did it and went on about my business. And then all of a sudden I get these calls. 'My God! That role!'"
Needless to say, during a chat with Cicely Tyson it's expected that an amusing anecdote or two will arise, but one involving Oprah and Tyson's performance in "The Help" is a surprise. "As a matter of fact Oprah called me up and she said, 'I tell you, I didn't know what to do with myself.' She said, 'That role deserves a nomination. I'm gonna call up my buddies on the Board of the Academy and tell them that.' Okay? I thought, 'I don't know what she's talking about, but okay. If she wants to do that she can do that.' So I never found out whether she called them or not but I also found out she got an Oscar. They gave her a gratuity Oscar [Jean Hersholt Humanitarian Award]. She went to tell them to give [an Oscar] to me and they gave it to her! I thought that was the funniest thing! Oh, God have mercy! I tell you, when I found that out I thought, 'Oh, isn't that funny? Maybe I should try that.' You go to tell them, 'You know, that person over there should really get an Oscar. The role was fantastic.' 'Oh Miss Tyson, I think we should give you an Oscar.' Ain't that a riot?
"So the size has never made any difference to me. As a matter of fact, I'm not a talker. You wouldn't believe that, but it's because I think there's so much that can be said with less words. If you really feel something it's gonna show. It's gonna show in your face. It's gonna show in your body, your language. It's gonna show if you're really feeling it. So you don't have to be, and I don't have to be, I really don't. I don't like [a lot of talking], because I think that if I'm in pain you can look in my face and you can see it. I really believe that. Most times when I'm affected by a person in real life it's not what they're doing, it's what I see that they're not doing. And the restraint is what registers. . .That's what's effective. I think sometimes words are very distracting. And you're so busy trying to listen to what they're saying that you're not seeing what they're doing."
While Cicely Tyson has decades of experience from which to draw and lessons learned which have shaped her career decisions, new generations of actors do not. So many actors today jump from role to role to role without giving pause or thought to the film or the role itself or do they have a reason to take on a project other than it being work which makes one wonder is the path less traveled a better course to take. Tyson finds that "an interesting question."
"I think that I made a very conscious decision the early part of my career when I was doing promotion for "Sounder". I was at a press conference, and one of the journalists stood up and said, 'I discovered a bit of prejudice in myself which I had never thought existed.' And it came about at a moment when Kevin Hooks who played my oldest son called his father "daddy". And so I asked if he had any children and he says 'yes'. And point of fact, he had two sons, like I had two sons. And I asked, 'What did they call you?' He said, '"Daddy.' He could not equate the fact that this little black boy was calling this black man daddy like his children were calling him daddy.
"It floored me. It absolutely floored me." Grasping at her chest, she continued. "I just feel it here. I couldn't believe what the man was saying. I couldn't believe it. And I thought to myself, 'This is absolute sheer ignorance." I said [to myself], 'What is the difference? Is he a man just like you are?' I didn't say this to him but I was too stunned to say anything. And then finally I said to him, 'I have to tell you that I admire your chutzpah.' And the audience laughed because I had to break it some kind of way. I said, 'For you to stand up here in the midst of all your peers and make that statement, I really respect you. Because you discovered something about yourself. And in the process, other people here will have the same experience.' I never forgot that. I made my mind up at that moment, that and one or two other similar experiences, that I could not afford the luxury of just being an actress. I had to do something that I felt would in some way benefit humankind. And I chose my career as my platform to address causes that I felt I want to change it some way. I went for five years without working. During that time I just went around schools, talking to kids and so on. But I wouldn't take anything that I felt was degrading in any way. I couldn't do it."
Cicely Tyson has given a worldwide audience so much over the course of her career, be it on stage, on television, on the big screen or in the classroom. But what has acting given her? Simply, humbly, "It's a fascinating thing, this acting business. . . I hope that it has made me a better person. That each person whose life I touched in the course of my acting has helped me to develop into a better human being."
by debbie elias, interview 11/01/2017