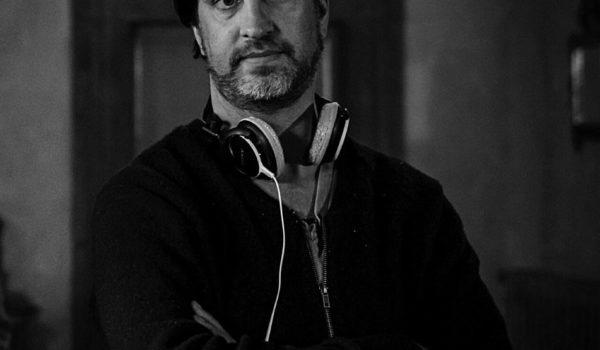 Stuntman and stunt coordinator turned director, ERIC HOWELL marks his directorial debut with the hauntingly ethereal VOICE FROM THE STONE.  Employing his long-standing philosophy as a stunt coordinator of creating a safe environment within which his actors can "play" and perform, Howell delivers a film that speaks to grief, loss and love, all tinged with a fairytale-like quality yet filled with Hitchcockian suspense a la the famed "Rebecca".  VOICE FROM THE STONE belies Eric Howell being a first-time feature director.
Based on the novel, "La Voce Della Pietra" by Silvio Raffo and with script by Andrew Shaw, VOICE FROM THE STONE stars Marton Csokas as a grieving widower and father to a young son who has refused to speak since his mother's death.   Emilia Clarke fuels the beauty and the suspense as a young woman hired to care for the boy with the hope of getting him to come back to the land of the living and start speaking again.  Introducing us to a new young talent, Edward Georg Dring, Howell also brings legendary Italian actress Lisa Gastoni out of retirement, as well as rounding out his cast with Remo Girone and former Bond girl Caterina Murino.
But beyond the excellence of the cast and the performances, VOICE FROM THE STONE is dependent upon the technical polish and expertise of cinematography, production design and costuming, all of which are award-worthy.
Listen now as film critic debbie elias goes in-depth and behind the lens with ERIC HOWELL.  Articulate, focused, humble and passionate, you will be engrossed in the conversation as he talks about:
Cinematographer Peter Simonite and their collaborative efforts with lighting and lensing, the beauty of which is furthered through the use of anamorphic lenses, showcasing Howell's specific color palette and saturation.
Production Designer David DeStefano and his design work within two centuries old castles used as the Malvinia home in the film and how plaster walls and color of centuries gone by provide the indelible background from which the physical interior designs and costumes "pop."
Costume designer Anna Lombardi 's dazzling 1950's couture designs that will have one thinking of Sandy Powell and what she did with "Carol".  An interesting side note disclosed by Eric – Anna Lombardi worked with Sandy Powell .
Editor Clayton Condil and maintaining a methodical, calculated and deliberate pacing that heightens the tension and edge-of-your-seat suspense, working hand-in-hand with Simonite's visuals and use of slo-mo and other visual techniques.
Sound design is impeccable, capturing the haunting nature of wind through parapets and ancient stone walls, while lacing dialogue within the appropriate ambient soundscape.
Michael Wandmacher's exquisite score.
Take a look at the Photo Gallery as Eric talks about specific scenes and cinematography, costumes and color, production design, sound and score.