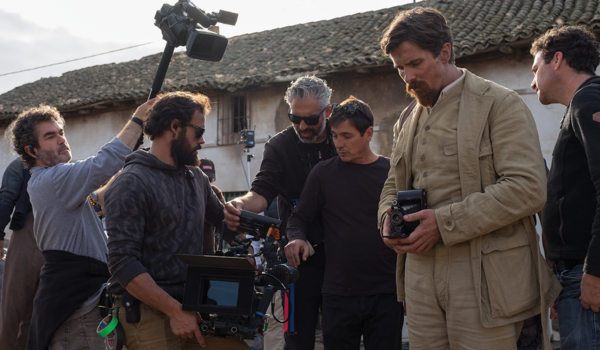 From the "Paradise Lost" trilogy and the story of "The West Memphis Three", to the trial of notorious crime boss Whitey Bulger, to oil pollution in the Amazon Rainforest, to groundbreaking rockumentaries on Metallica or an anniversary look at Paul Simon's Graceland album, to his work on television with series like "Iconoclasts" and "Homicide" Life on the Streets", JOE BERLINGER has been at the forefront, and often cutting edge, as a leading voice in non-fiction film and television. A two-time Emmy and Peabody Award winner, with five more Emmy nominations, in addition to multiple awards from Directors Guild of America, the National Board of Review and the Independent Spirit Awards, Berlinger's voice is one that has us all listening and watching, consistently opening our eyes and our minds to the world around us.
Now with INTENT TO DESTROY, Berlinger pulls back the curtain on Hollywood censorship on mass murder and genocide due to decades-long U.S. government pressure to appease a strategic ally. Embedding with Terry George's historical drama "The Promise" as an entre to exploring not only the history of the Armenian Genocide (1915-1917) and Turkish suppression and denial over the past century, but denial by historians and much of the world who have yet to acknowledge the events which occurred, including the United States (only 29 countries have acknowledged the genocide), Berlinger takes an unprecedented and fascinating look at a century of  censorship and denial in the course of human rights and the Armenian Genocide.
In this exclusive interview with film critic debbie elias, JOE BERLINGER goes in-depth into the making of INTENT TO DESTROY. . .
Talk about a film to be talking about now! Timely. Topical. I love the construct. I love that you use Terry's film, "The Promise", of which I'm a huge fan; that you use that as the entré for people to wrap their head around and something they can connect with as you give the history and the commentary on the Armenian genocide. Such an innovative technique, Joe.
Thank you. For me, the important part of the story is not just the underlying fact of the genocide, which is important just to relate to people, of course, because it's such a sadly unknown story. Really what's more interesting to me is the mechanism of denial, the aftermath of denial. By embedding with this film, I felt it was the perfect vehicle to deliver that aspect of the story, because as you know from watching the film, anytime Hollywood has attempted to make a film about the genocide, the Turks complain to the state department and the state department kind of twists the Hollywood studio's arm into stopping the project. Essentially aiding and abetting, not just censorship, but aiding and abetting people from telling the story of a great moral injustice. Hopefully, I am much more of a present tense cinema verite filmmaker, as opposed to somebody who does talking heads and archival footage. If it was exclusively a film just about the history, using archival footage and interviews, I wouldn't have been interested in making it.
I wanted to have some present tense thread to hang everything on. First of all, to make the history accessible. Definitely to tell the story of denial, but also the film is divided into three chapters. Death, Denial, and Depiction. I'm also fascinated by how do you represent atrocity and extreme? By juxtaposing what Terry was doing with the actual survivor testimonies and the actual history, I think you begin to wrestle that issue, which I think is an intellectually provocative way for an audience to digest all of this complicated history.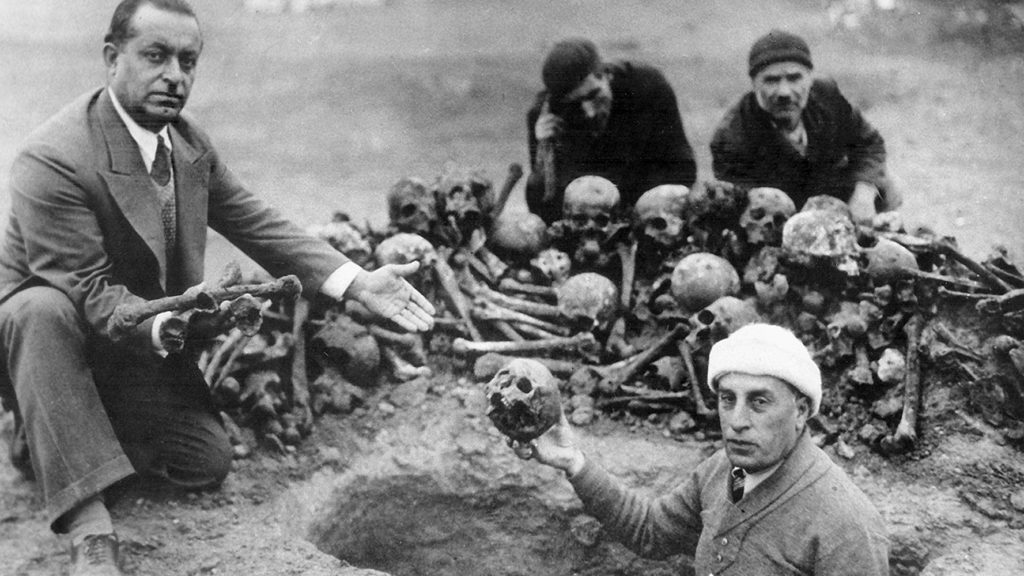 I got to talk with Terry [George] at length about making "The Promise", as well as Shohreh [Aghdashloo], who has a very unique perspective, so to have the benefit of those intimate interviews and their personal knowledge, and now to see it in the context of what you're doing really makes me love what Terry did even more.
I have a lot of regard for Terry and filmmaking of "The Promise". Not to use a pun, the intent of INTENT TO DESTROY is not to promote "The Promise", really. As a filmmaker, it was a real challenge to rely on somebody else's filmmaking, while also trying to create a film that is its own experience. I think we achieved that balance, but yeah. I have a lot of respect for what Terry did, and it took a lot of courage on Terry's part to allow a filmmaker the kind of unfettered access that I had.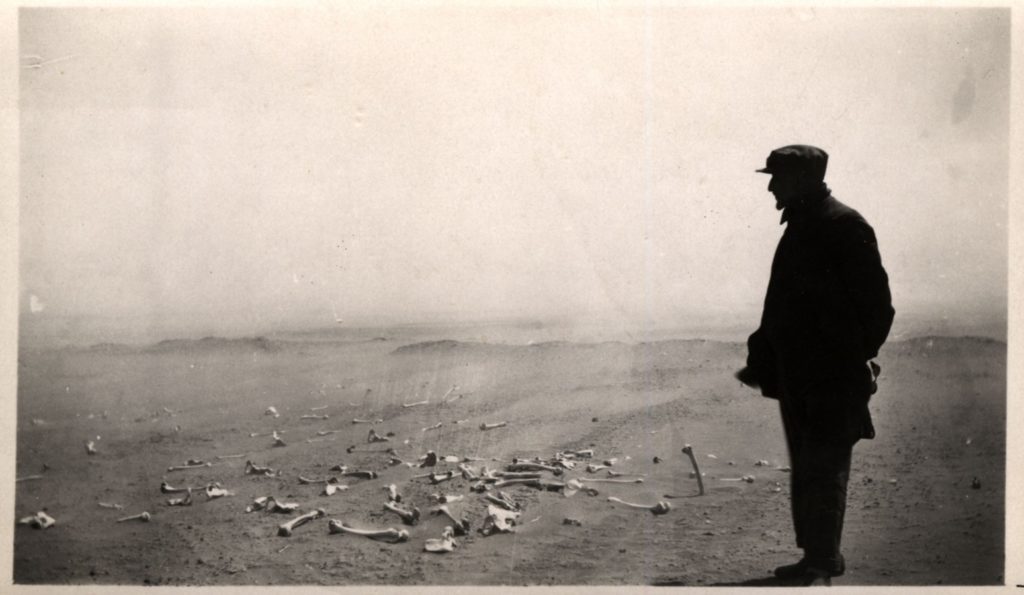 That, in it of itself, amazes me. Was there any kind of arm-twisting that you had to do?
To be honest with you, I really did have to sell myself to everybody. I think some of the producers weren't thrilled initially I was there because it's just one more you gotta deal with. Terry and I had lunch several times and I convinced him of the value of it, and to his credit, he saw the value too. Honestly, the last thing on his mind was me documenting his process from an ego standpoint. In fact, it was the daily battle with getting into allowing me to film him on a regular basis, so that I could get some material. Not that he didn't want me around, but he's not somebody who embraces that kind of publicity, so he did it for purely … What's the word? Not altruistic, but we had the same mission. We wanted to expose this injustice to the world. He saw value in that mission, and then had a lot of respect for my "Paradise Lost" series and other films I've made, so we just were two guys who were using different media. Well, just medium of film, but different styles of filmmaking to achieve the same goal.
Some of the producers took a little more convincing. The actors, I had to tread lightly with initially. Christian [Bale] and Oscar [Isaac] and Charlotte [Le Bon] were, on the one hand, totally cool and luckily knew my films, so they were very respectful of what I wanted to do. On the other hand, there was a certain reticence to have me around, so it required a lot of work on my part. I was there the first month or two of production. I was kind of hanging back and dipping in slowly. At a certain point, through no criticism of everybody, even the little bit that I was getting known for in those first two months, where I was hanging back, is more than most movies ever allow. I totally appreciated the access that they were giving me, but I felt at a certain point, what I was getting was feeling very behind the scenes and EPK-ish, if you know what I mean.
At a certain point, I just decided to take some chances and cross that line and really become part of the filmmaking process. That moment was during the massacre scene. It clearly was the emotional center of "The Promise", and I felt it was also going to be the emotional center of my film, because it's where all the themes of my film kind of come together. I hadn't yet really kind of invaded the space of the actors up until that point, and this is about two months into production, so about a third of the way through their film. So when I saw Christian holding that child, that's when I just kind of pushed in with my camera and just slowly creeped in, half expecting him to look at me and say, "Hey, this isn't what we talked about," but he just kind of ignored me, although he knew I was filming, allowed it to happen. That was a good time.
As they were shooting that scene, I just increasingly invaded the space in a way, that's not obtrusive. So when I say "invade the space", I mean it in a very respectful way. Then that's when I decided, "Okay, this is what I need to do for the rest of the film. I really need to be present and not just a distant observer if I want this material to elevate beyond behind the scene," which was, of course, the goal. I'm not here to promote "The Promise", I'm here to use the making of "The Promise" to tell a bigger story.  That's when I kind of pushed in on Shohreh [Aghdashloo] across the set, so I went over to her in her moment of weakness. There were a lot of actors who might have not appreciated that. She was very edgy. In the film, very open. Same thing with Angela Sarafyan and the other actor, who played the father. I just slowly moved in on people, and from that point on, I became much more integrated in their process. Not that I had anything to do with their process. I just didn't hold myself back, if you know what I mean.
Absolutely. Going beyond getting that footage and working with Terry and using that as a vessel for your film, what was your research process like? While there are plenty of historians and there is lots of material that has been said and written after the fact, as we try and get the world to admit that there was an Armenian genocide, there is very little photographic, visual evidence, of the actual genocide itself. Did that help, hinder, present a problem, or send you on a real expedition to find material?
I would say that on the one hand, there was an intensive research process because it's very complicated history to digest and then to regurgitate in a way that makes sense for an audience. I think telling the entire history the way I did required a tremendous amount of work and synthesis of available materials. Honestly, the material is readily available. That's one of the ironies and tragedies of the successful attempt to twist the narrative to sweep this chapter of history under the rug because even though there is not a plethora of photographs, photographs exist. Historical documents exist.
In fact, one of the tragedies of this story is Americans are unaware of even their own history as it relates to the story. There was 145 articles in the NY Times in 1915 alone about the Armenian massacres. The largest relief effort up until that point in history was the Near East Relief Fund, which was specifically designed to aid Armenians in distress because of the genocide. Of course, at the time they didn't use the word genocide, but they weren't calling it a genocide for reasons for the relief effort, but everybody knew that Armenians were being systematically exterminated. And the largest relief effort in the history of the United States up until that point was the relief effort to assist Armenians.
Babe Ruth's 50th home run bat was auctioned off for Armenian charities, so this was an example of America at its best, and our own citizens don't even know that positive chapter in our history because once World War I ended and the Republic of Turkey grew out of its ashes, all the treaties were created to allow the war to end and for the Republic of Turkey to come into existence, because of our interest in natural resources and the crumbling Ottoman empire, because of other geopolitical concerns in later decades, like during the Cold War. We wanted Turkey to listen in on Russia, listening close in Turkey for recent misadventures, depending on your point of view, in the two Iraq wars. We want Turkey to launch bombing raids. For all of these geopolitical reasons, we've allowed this chapter of history to be swept under the rug, and so Americans don't know their own history.
To go back to your original question, the material exists to demonstrate this history. The challenge of the film was not to find the first-hand material. Most of the film was to tell a very complicated history in a part of the world that most people don't fully understand. To tell it in an engaging, cinematic way, which is why hooking my wagon to "The Promise", instead of just having a bunch of talking heads and archival footage inundating you with information, it kind of makes the film very accessible and work on a number of levels.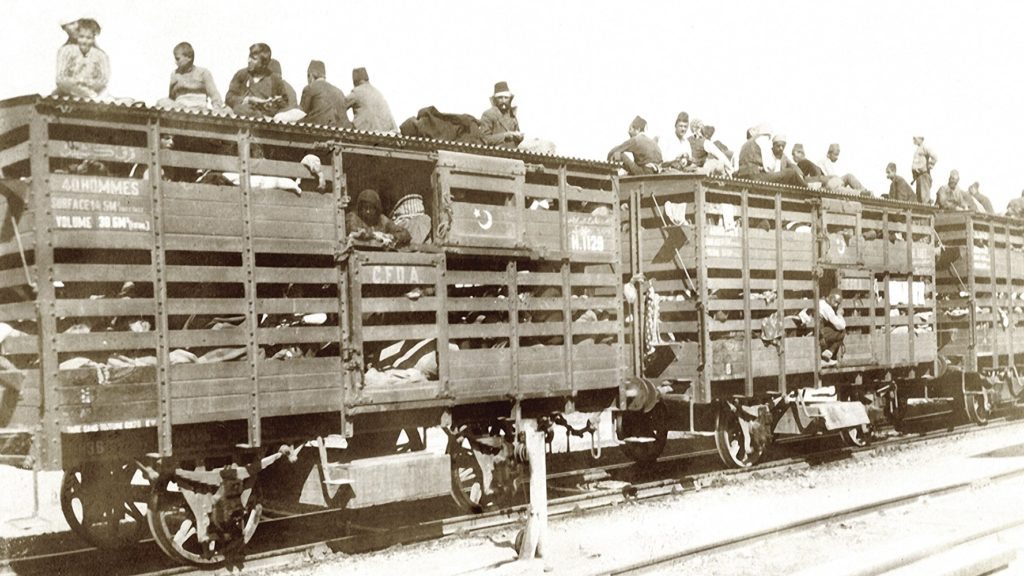 I'm curious, Joe. How did you go about selecting and culling down your talking heads? Each one is fascinating. I'm particularly drawn to you bringing in Atom [Egoyan]to talk about his situation with "Ararat", which really adds another dimension to this whole history.
Yeah. I was very happy with who all agreed to participate in the film. That was just doing the research and figuring out who is best to tell different parts of the stories. By the way, some people have criticized, "Why did you allow those who deny the genocide to be in the film?". Some of my Armenian friends have been a little critical of that aspect of the film. My belief is that if you're making a film strictly about the facts of the genocide, then maybe there's no role for those who deny it, but if you're making a film about denial, which I view this film as, then you have to have those who deny it be in the film, so you can understand that perspective.
Because I like this whole approach and idea of denial, I appreciate that you brought in people who are denying and who don't believe it. It gives it a lot more credibility in that there are two sides to the story.
Interestingly, when Peter Balakian, who's a genocide scholar, as well as a major voice in the film, who's written extensively about the Armenian genocide because he's a real expert in the history, saw a rough cut – Normally, I don't share my films with the subjects prior to release, but in this instance, I was using him as a historical expert just to make sure I wasn't making a mistake or anything inaccurate or whatever – so I shared the film with a couple of scholars, including him, who happened to be in the film as well, he called me very upset that I was including those, who denied. He said to me that, "Those of us in the Holocaust and genocide studies community, we don't believe in giving a platform to those who deny." You're not even supposed to acknowledge their existence, and my response to him was, "I respect what you have to say, but this is not a film just about the genocide. It's a film about denial and to understand how denial works. To understand how a country can be behind a campaign just feeds the doubts of the accuracy of this story, you need to hear the point of view of those who believe the denial."
I thought it was important to include those voices, and yes, Atom, who is a friend of mine. I did the film "Paradise Lost" about the West Memphis Three case, and he did "Devil's Knot", which was the fictional version of that story, so we got to know each other. I'm a big admirer of his work. I knew that he had had that experience of being threatened when he did "Ararat". I think it's important to show that there's been this concerted effort around the world to discredit many films that treat the Armenian genocide as historical fact.
From a filmmaking standpoint, Joe, I'm curious how you ended up developing in the editing process the structure that you have because I find it extremely engaging. Your flow is wonderful, and you take us back and forth seamlessly between scholars, interviews, part of "The Promise", as well as archival footage. That could not have been an easy edit to develop.
No. No. This was one of the most challenging edits I've been involved in, and I give a lot of credit to my editor, Cy Christiansen. Did a wonderful job, but he and I really spent a lot of time figuring out what is the right DNA. How much "Promise" do we use? Basically, sometimes the most obvious approach works best, and that's what we did with a chronological telling of the history. We divided the film into three distinct chapters. It was not a typical thing to do, but I felt it would help the audience kind of wrap their heads around each of the three themes, meaning what actually happened in the genocide denial, how denial works, and depiction, which is how you represent the atrocities on screen.
The tagline of the move, that's not out there yet, because the poster is just being created is, "Whoever controls the narrative controls the history," so depiction is very much about how do you tell this story so that people believe it? Filmmaking inherently is a subjective medium, but you're dealing with objective facts of genocide. That's why the inter-cutting of survivor testimonies, with "Promise" footage, with archival footage, with Terry's recreation of this atrocity – because it's fictional -for me just makes for an interesting conversation about how do you really represent such a horrific reality and still make it consumable by the public. When you take a subject liberties, what does that say about the truthfulness of the material that you're presenting, in a world where you have the story being tied and swept under the rug.
By debbie elias, interview 09/19/2017