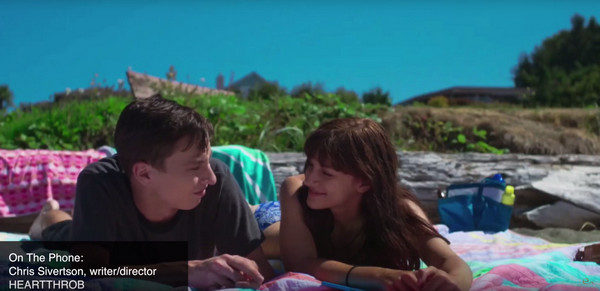 Featuring special guests: CHRIS SIVERTSON and JENNIFER ARNOLD.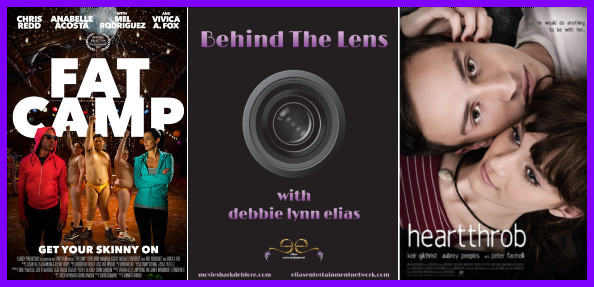 It's summer and you know what that means – summer camp and summer love – and we've got both for you on this episode of BEHIND THE LENS as we welcome writer/director JENNIFER ARNOLD and writer/director CHRIS SIVERTSON!
But before we get to our special guests, we're talking about THE FABULOUS ALLAN CARR. A starmaker. The man behind GREASE. The man behind "And the Oscar goes to. . ." Allan Carr was not only a starmaker but a star in his own right. But who really knew Allan Carr? Emmy Award-winning producer and director, and documentarian, JEFFREY SCHWARZ answers that question with THE FABULOUS ALLAN CARR, a fabulous documentary that delves not only into the man underneath the caftans, but the zeitgeist of his world. An energetic blend of interviews, animation, archival footage and more, Schwarz paints an indelible portrait of an unforgettable man. Unfortunately, Jeffrey couldn't appear live on BEHIND THE LENS due to commitments at Outfest where the film is screening, but he made time last week for an in-depth interview with film critic debbie elias, a portion of which you can hear now. And as you listen, you'll hear the excitement and passion in Jeffrey's voice mirroring that of THE FABULOUS ALLAN CARR.
Our first live guest is writer/director CHRIS SIVERTSON talking his latest film – HEARTTHROB. School is out. Summer is in full swing and love is in the air for Henry and Samantha. But what happens when summer love turns into summer obsession? Chris joins us at the 15-minute mark talking about all things HEARTTHROB from story genesis to cinematography to editing to music to casting. As you'll hear, Chris left no stone unturned when it came to the design of HEARTTHROB with both the visual tonal bandwidth and the emotional beats of love.
And after some twisted summer love, how about summer camp? One of the smash hits at Los Angeles Film Festival 2017 (and one of my "Must See Festival Films"), FAT CAMP was snatched up by BET right after its LAFF premiere and is now available on BET and on VOD. And we've got one of my favorite filmmakers, writer/director JENNIFER ARNOLD joining us at the midpoint of the show talking about the fabulously funny FAT CAMP. Listen as Jennifer talks about casting, working with 14-year olds, location scouting, pushing the comedy envelope and more.