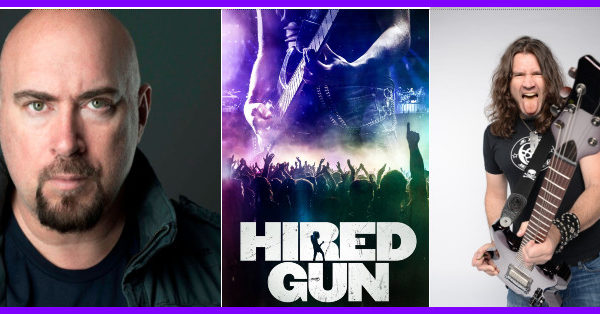 We're rockin' and rollin' this episode of BEHIND THE LENS as we welcome legendary guitarist PHIL X and music documentarian and director of HIRED GUN, FRAN STRINE!
First up today is FRAN STRINE. Music documentarian, photographer and videographer, Fran has done documentaries for Dolly Parton ("Dolly: Live In London"), the rock band Staind ("The Making of Staind"), and "Battlefield of the Mind" spotlighting our military veterans. With HIRED GUN: OUT OF THE SHADOWS, INTO THE SPOTLIGHT, Fran now delivers an immersive experience as he takes us behind the screaming crowds, deafening sound systems, and perceived glitz and glamour of the rock world, taking us behind the scenes, behind the mics, behind the album covers, to showcase the unsung heroes; the hired guns of the music world.  Listen as Fran talks about not only the incredible line-up of "hired guns" interviewed for the film (among them, Liberty DeVitto, Nita Strauss, Rudy Sarzo, Glen Sobel, Eva Gardner, Steve Lukather, Ed Roth, Kenny Aronoff) but some of the elder statesmen in the rock world (Alice Cooper, Rob Zombie, David Foster, Dave Koz, Ray Parker, Jr.), as well as "the making of" HIRED GUN from shooting to logistics to editing to that final bit of production polish, not to mention anecdotes galore!
Midway into the show, PHIL X, guitarist for Bon Jovi, joins Fran and gives his perspective not only on the documentary, but insight into his own methodology and journey that makes him the legend he is today.