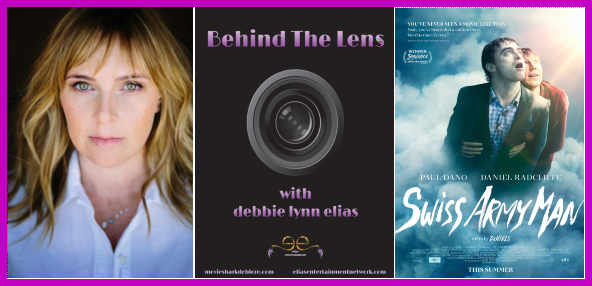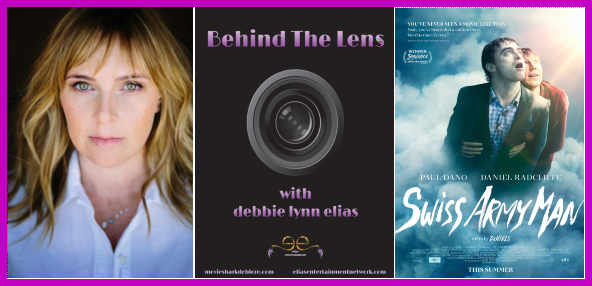 It's all about awards this week on BEHIND THE LENS as we welcome special guest, producer MIRANDA BAILEY!
You may not know the name MIRANDA BAILEY, but you definitely know the films she has helped shepherd to the big screen – THE DIARY OF A TEENAGE GIRL, DON'T THINK TWICE, THE SQUID & THE WHALE, SUPER and TIME OUT OF MIND, as well as many others. And now, Miranda is back with SWISS ARMY MAN. Critically acclaimed and Spirit Award Nominee for Best First Feature with writers/directors Dan Kwan and Daniel Scheinert, SWISS ARMY MAN takes cinematic risks, a hallmark of the films Miranda produces.  You'll find our discussion interesting as she talks not only about SWISS ARMY MAN and the making of, but her approach to producing, taking on of unique projects, her very smart approach to distribution, as well as some tidbits on her prior films, including THE DIARY OF A TEENAGE GIRL and TIME OUT OF MIND.  Plus, hear Miranda's thoughts on being a back-to-back Spirit Award Nominee for Best First Feature!
But before we get to Miranda, you'll hear extensive pre-recorded excerpts of film critic debbie elias' exclusive interview with cinematographer GREIG FRASER.  Nominated for an Academy Award this year for Best Achievement in Cinematography for LION, Greig's insight into his work on LION is beyond engaging and educational.  Talking everything from creating and melding visual and emotional palettes, framing, the use of extreme close-ups, the importance of eyeline point-of-view, shooting in India, camera choices and specific lenses used, all give one a true sense of Greig's passion and skill and just why he has been nominated not only by the Academy but by BAFTA and ASC for LION.