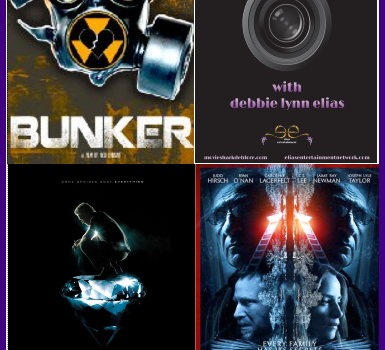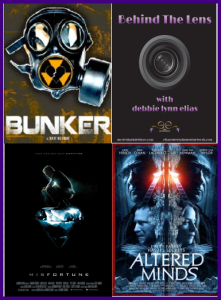 Another full day on BEHIND THE LENS as we have some returning filmmakers with big release news on their films, plus a first-time feature director with a world premiere this week at Dances With Films.
First up is writer/director NED EHRBAR, back to talk about BUNKER, a sci-fi rom com set during the Robot Apocalypse, and now premiering on DirecTV.
Also returning is writer/director MICHAEL Z. WECHSLER talking about ALTERED MINDS, a psychological thriller that has you on the edge of your seat from beginning to end. Hear all about the new DVD release AND inside info from Michael himself on the DVD extras. And, of course, Michael has some great tips for filmmakers.
Rounding out the day is writer/director/actor DESMOND DEVENISH talking about his new film, MISFORTUNE. Listen to an interesting discussion about collaboration and directorial considerations for this first feature filmmaker, including cinematography and score.