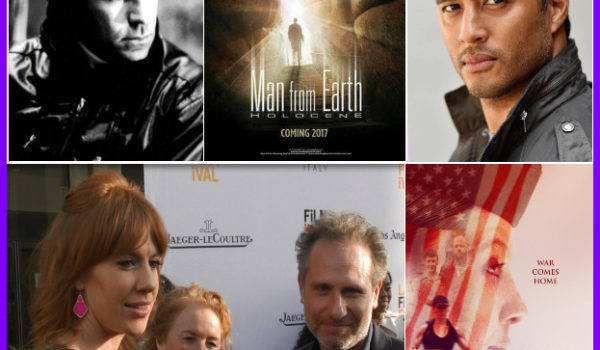 It's a really big show on this episode of BEHIND THE LENS with powerhouse guests talking about some outstanding, affecting, and meaningful films.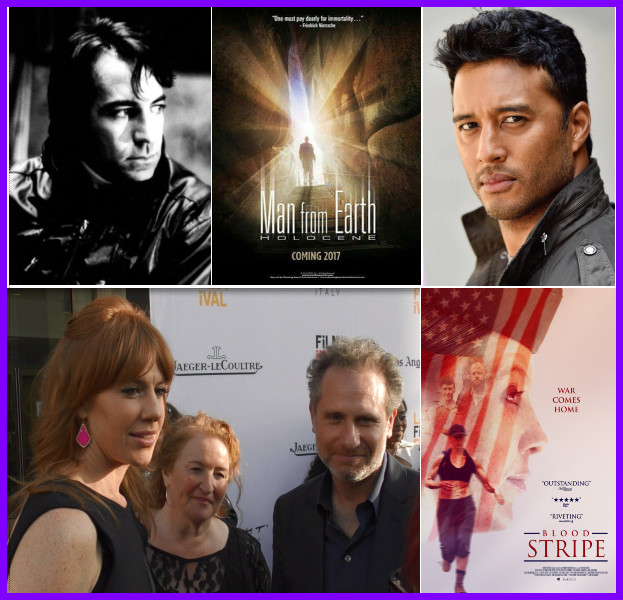 STEVEN ALLERICK is back with us and in the studio for the full hour adding his perspective as a working actor of stage, screen and tv to today's discussions with our other special guests starting with director/writer REMY AUBERJONOIS and actor/co-writer KATE NOWLIN, who join us live at the 15-minute mark talking about their powerful new "Must See" film BLOOD STRIPE! Debuting at LAFF 2016, BLOOD STRIPE now makes its way into theatres after a very successful festival run.  Actors, filmmakers and movie lovers will appreciate and enjoy hearing what Remy and Kate have to say about the process of making BLOOD STRIPE, from story inspiration to having a pre-determined location and its impact on the actual story development, to crafting, creating and embodying the character of "Sarge" from the ground up, to the delicate balance of editing, plus the learning curve for first-time screenwriters and a first-time director.  And of course, Remy lifts the mood of a serious discussion with some sage wit and wisdome about working with not only his wife, but his dad, acclaimed actor RENE AUBERJONOIS.  You'll also hear their thoughts on the importance of the themes of BLOOD STRIPE as they apply not only to returning veterans, but everyone in this day and age of global upheaval.
And talk about themes!  Writer/director RICHARD SCHENKMAN is on hand at the midpoint of the show to talk about his latest film, THE MAN FROM EARTH: HOLOCENE.  With a story that picks up 10-years after the original film, THE MAN FROM EARTH, ends, Richard gives great insight into revisiting a successful – and intelligent – story template, staying true to the characters and origin story while finding a way to "tweak" the original seeds to now allow for the passage of time.  And of course, we talk about his stellar cast.  Interesting is that the necessity of "tweaking" origin leads to exploration of greater themes and opens the door to philosophical discussion on a myriad of subjects.