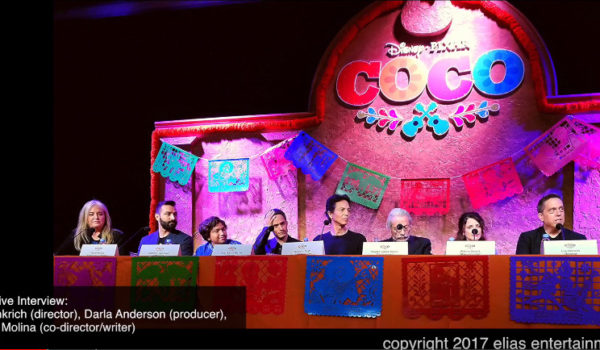 Featuring special guests: SCOTT WHEELER, RAFAEL DIAZ-WAGNER, and KELLEY SMOOT GARRETT.
This week on BEHIND THE LENS we're setting you up for a perfect holiday weekend with a little light reading and something tasty to snack on thanks to our guests director SCOTT WHEELER, producer RAFAEL DIAZ-WAGNER, and KELLEY SMOOT GARRETT.
Classic film fans who missed KELLEY SMOOT GARRETT last time she was with us, can catch up now as she's back talking about PRINCESS APRIL MORNING-GLORY, a beautiful fairy tale by Letitia Fairbanks all hand done in illuminated calligraphy with exquisite illustrations. As Letitia's step-daughter, Kelley is now completing the book's journey of publication, something Letitia and her father were never able to do due to technologic limitations in the 1940's. A fairytale strongly influenced by "Uncle Douglas", Kelley talks about Douglas Fairbanks' motto of "3 Good Deeds" and how that influenced Letitia and "Princess April". And Kelley drops a big surprise on BTL about the upcoming 100th anniversary of United Artists which was founded by Douglas Fairbanks, Mary Pickford, Charlie Chaplin and D.W. Griffith, as well as plans to re-release Letitia's biography on Douglas Fairbanks, "The Fourth Musketeer".
And who doesn't like donuts? Donuts are great snack food while you're reading Princess April. . .or when watching a movie, especially a movie like ATTACK OF THE KILLER DONUTS! A horror comedy you can really sink your teeth into, director SCOTT WHEELER and producer/co-writer RAFAEL DIAZ-WAGNER are on hand at the midpoint of the show and tell us about this fun, and ambitious, film, and the VFX and practical in-camera hijinks that make the donuts extra tasty. From comedy to script to visual effects to action to stale donuts (seriously!), we've got some tasty insight from Scott and Rafael on the making of ATTACK OF THE KILLER DONUTS!
But before our special guests, get ready for Disney • Pixar's COCO with this excerpt of film critic debbie elias' exclusive interview with director Lee Unkrich, producer Darla Anderson, and writer Adrian Molina as they talk about the music of COCO!
LIKE and FOLLOW  us on FACEBOOK: 
FOLLOW us on TWITTER: