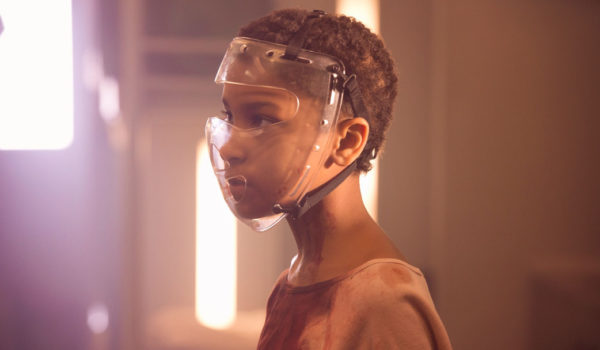 Directed by Colm McCarthy with script by Mike Carey based on his novel, THE GIRL WITH ALL THE GIFTS delivers a fresh spin on a dystopian world.  Fascinating on multiple levels, the story is supported with solid performances by Gemma Arterton, Paddy Considine and Glenn Close while providing a showcase for newcomer Sennia Nanua who makes her feature debut as "Melanie".
The near future: humanity has been all but destroyed by a fungal disease that eradicates free will and turns its victims into flesh-eating "hungries". Only a small group of children seem immune to its effects. At an army base in rural England, this group of unique children is being studied and subjected to cruel experiments. But one little girl, Melanie, stands out from the rest.
When the base falls, Melanie escapes along with Miss Justineau (Gemma Arterton), Sergeant Parks (Paddy Considine), Dr. Caldwell (Glenn Close) and two other soldiers. Against the backdrop of a blighted Britain, Melanie must discover what she is and ultimately decide both her own future and that of the human race.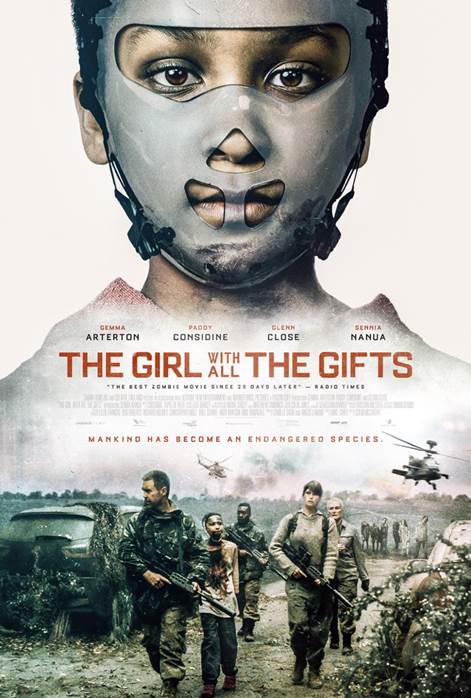 In Theatres and On Demand on February 24th.