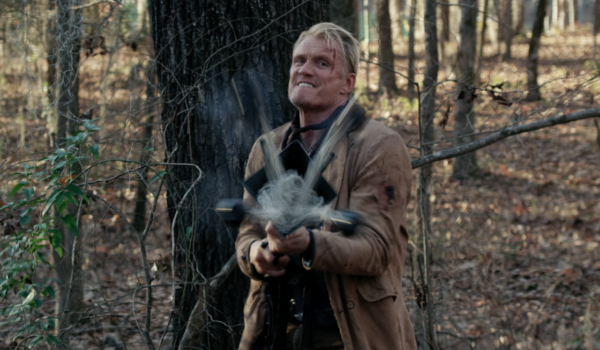 An ancient evil is unleashed in a small Mississippi town leaving a trail of death and destruction as it passes from host to host. The only hope of survival lies with a grizzled demon hunter (Dolph Lundgren) who has faced this terror before. Together with a reluctant FBI agent (Kristina Klebe) he has to figure out how to destroy a demon with the ability to possess its killer.
Directed by Mike Mendez with script by Dan Berk and Robert Olson, DON'T KILL IT stars Dolph Lundgren, Kristina Klebe, Tony Bentley, James Chalke and Miles Doleac.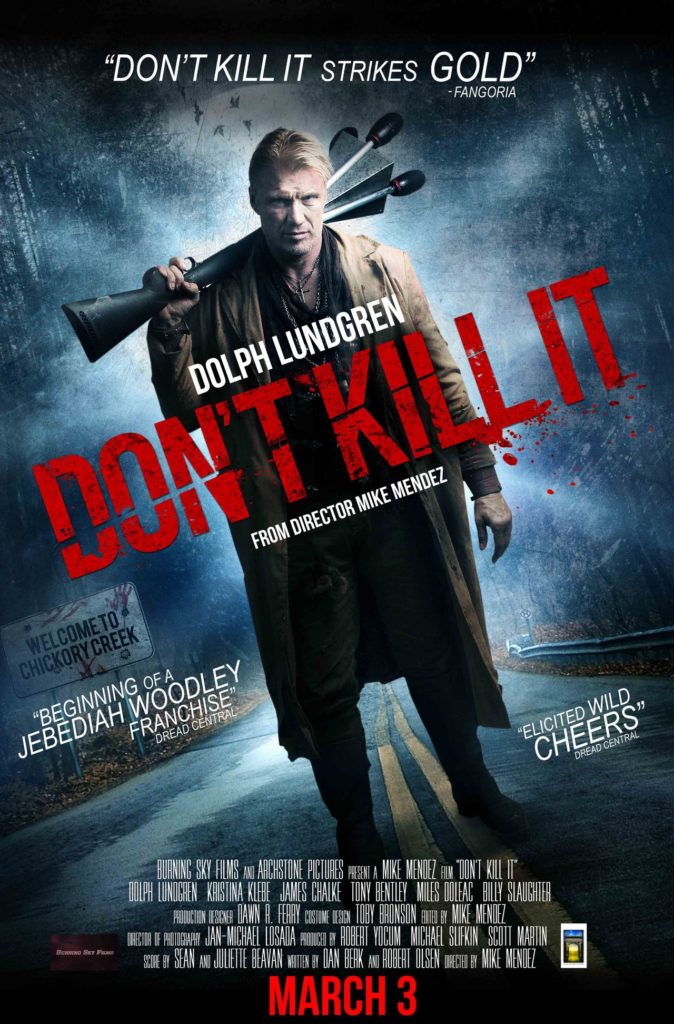 Check out the first images of DON'T KILL IT!