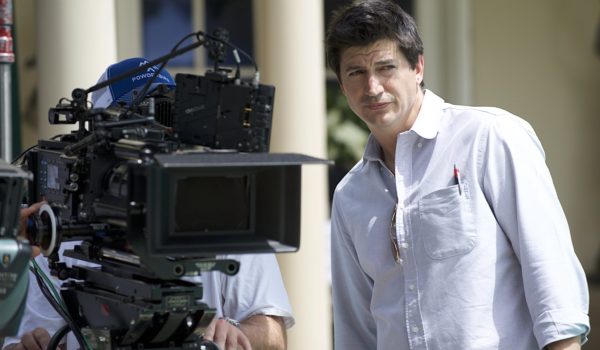 LD Entertainment has greenlit the comedy DOG DAYS with Ken Marino ("How to be a Latin Lover") directing. DOG DAYS follows a group of interconnected humans in Los Angeles who are brought together by their loveable canine counterparts. The script is written by Elissa Matsueda, with Erica Oyama rewriting.  
Mickey Liddell, the founder of LD Entertainment noted that "We've made a lot of serious movies lately so it will be fun to jump into a comedy this Fall with Ken Marino, fun actors, and lots of dogs."  LD is fully financing the project and is going out to actors today. LD's Mickey Liddell, Pete Shilaimon, and Jennifer Monroe are producing.  
The company most recently produced Pablo Larrain's acclaimed "Jackie" for which Natalie Portman was nominated for an Academy Award and "Megan Leavey," starring Kate Mara. Last month, they announced they are teaming up with screenwriter Jeremy Garelick ("The Hangover") to launch a new company titled "American High" to generate a slate of high school-set comedy features, the first of which is slated to begin shooting in March 2018.  LD Entertainment is currently in post on four films: "Jacob's Ladder" starring Michael Ealy and directed by David Rosenthal, "Fast Color" directed by Julia Hart and starring GuGu Mbatha-Raw, "Live Like Line" starring Helen Hunt and William Hurt and directed by Sean McNamara, and "The Devil and Father Amorth," acclaimed director William Friedkin's documentary exploring the impact of his classic "The Exorcist."
Marino, probably best known for his work in front of the camera on Starz's "Party Down", David Wain's My Damn Channel series "Wainy Days" and Adult Swim's "CHildren's Hospital",  is coming off his successful feature directorial debut with the surprise success "How to be a Latin Lover," released by Lionsgate's Pantelion Films in April which has grossed to date over $60 million worldwide.  Said Marino, "I'm very excited to direct a movie about dogs. All of my best friends are dogs. Truth be told, the only friends I have are dogs. So this is a dream come true."
Principal photography for DOG DAYS will commence in Los Angeles in October.