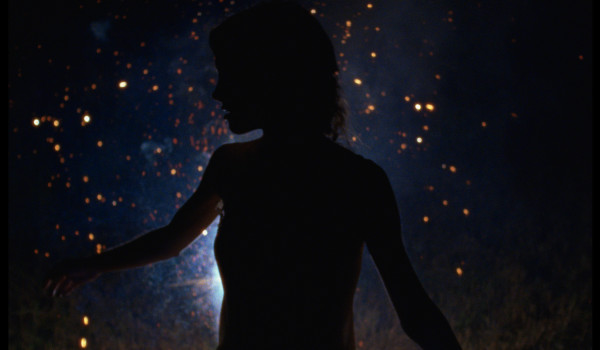 Davina ( Natalia Dyer) is an imaginative and strong-willed teenage girl who often escapes into a beautifully twisted fantasy life. Having grown up quickly as the sole caretaker of her disabled mother ( The filmmaker's mother Toni Meyerhoff), she looks for salvation in a new relationship with an older boy ( Peter Vack). Davina is swept into a whirlwind of romance and adventure, but the enchantment of her new relationship quickly fades when Sterling's volatile side begins to emerge.  I Believe in Unicorns takes us on a road trip through the stunning and complex landscape of troubled young love.

From Student Academy Award nominated director Leah Meyerhoff ( Twitch), Oscar nominated producer Heather Rae ( Frozen River), and Emmy Award winning executive producer Allison Anders ( Gas Food Lodging),  I Believe In Unicorns stars emerging talents Natalia Dyer, Peter Vack ( Mozart in the Jungle), Julia Garner ( Electrick Children), Amy Seimetz ( Upstream Color) and the director's mother Toni Meyerhoff.
I Believe in Unicorns premiered in competition at SXSW, won the Grand Jury Prize in Atlanta and additional awards from Nashville, Woodstock, Anchorage, First Time Fest and San Francisco Film Society. It is supported by Tribeca All Access, US in Progress, Film Society of Lincoln Center, IFP Emerging Narrative Labs and the IFP Finishing Labs.  I Believe in Unicorns was recently nominated for a Gotham Independent Film Award and received a Directing Award from the Adrienne Shelly Foundation.
Leah Meyerhoff is also the founder of Film Fatales, a female filmmaker collective based in New York with chapters around the world. She is a graduate of Brown University and NYU's Tisch School of the Arts.
I BELIEVE IN UNICORNS is available On Demand and VOD June 1, 2015 with limited theatrical rollout thereafter.
www.ibelieveinunicorns.com
Twitter: twitter.com/unicornsmovie
Facebook: facebook.com/unicornsthemovie