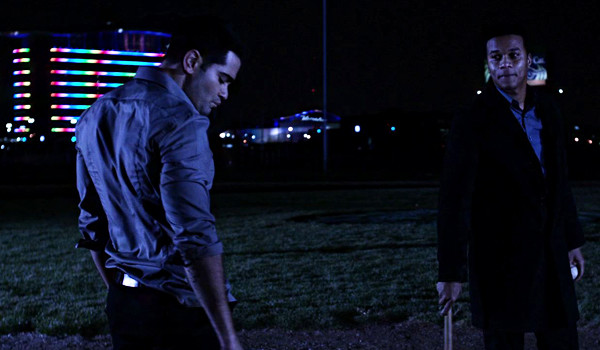 Examining the cause and effect of a "moment in time", the path not taken or road less traveled, and/or even the idea of a parallel universe, and above all, free will and choice, writer/director Qasim Basir delivers DESTINED, one of the most powerful films of the year as it finds its way to theatres following an acclaimed premiere at the 2016 Los Angeles Film Festival and successful festival run.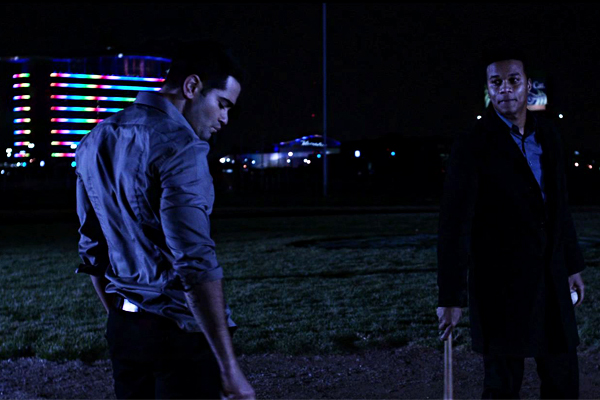 Meet Rasheed. In one world he is a successful architect. In the other, a criminal, a drug dealer known as "Sheed." Utilizing the tools of the cinematic toolbox, Basir and cinematographer Carmen Cabana create the two distinct – but similar – worlds through meticulously designed and executed lighting and lensing. A sepia tone colors the palettes for the world of "Sheed", the criminal element while a denatured inky blue coats that of the successful white collar "Rasheed." Within the first 10 minutes of the film, faint tinges of red, green and yellow start to emerge, dazzling us with story metaphor. The cinematography tells its own story.
As we watch both stories unfold, "Destiny's" message is telling. There are lessons to be learned, journeys that as much as they seem different are in reality the same and ultimately, Fate is the one who plays the final hand in life.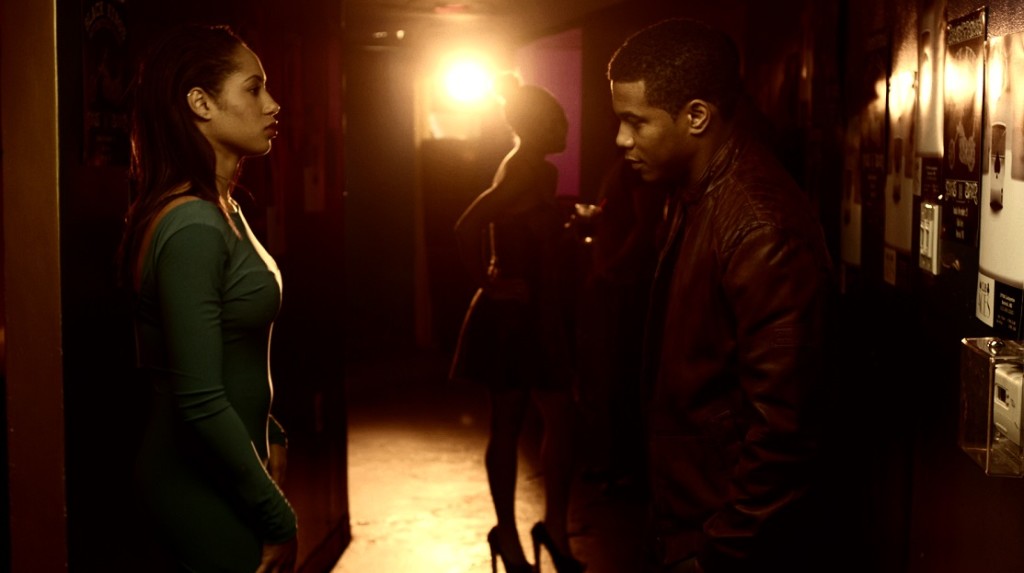 Performances are nothing short of stellar. Because of the parallel worlds, everyone gets to show their acting chops as each character is affected differently in each world. As Rasheed/Sheed, Cory Hardrict amazes. Similarly, Zulay Henao finally has a role with Giselle that shows her range and depth as an actress. Robert Christopher Riley also knocks it out of the park as Cal/Calvin.
The entire cinematic construct is mind-blowing, propelled by not only cinematography and performance but with rapier editing by Basir and Rene Besson. In a word, DESTINED is killer; simply killer.
Written and Directed by Qasim Basir
Cast: Cory Hardrict, Jesse Metcalfe, Zulay Henao, Robert Christopher Riley, La La Anthony, Hill Harper
by debbie elias, 05/31/2016