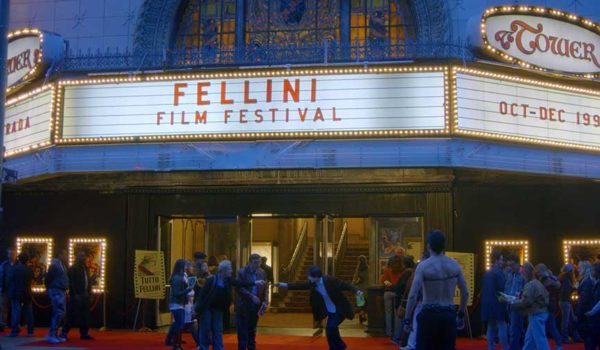 With all the hallmarks of a Fellini film itself, from interpretive and metaphoric visuals to story, the structure of the film interlaces Fellini films with our heroine Lucy's journey through life as she lives out her fantasies of what she believes the world is thanks to Fellini's lens. And as we see unfold, life really IS a Fellini movie; from life and death to love and sorrow and everything in between. Obsessed with Fellini, his films, and his storytelling, and having led a very sheltered life under the watchful eye of her loving but over-protective mother Claire, Lucy strikes out on her own and heads to Italy IN SEARCH OF FELLINI.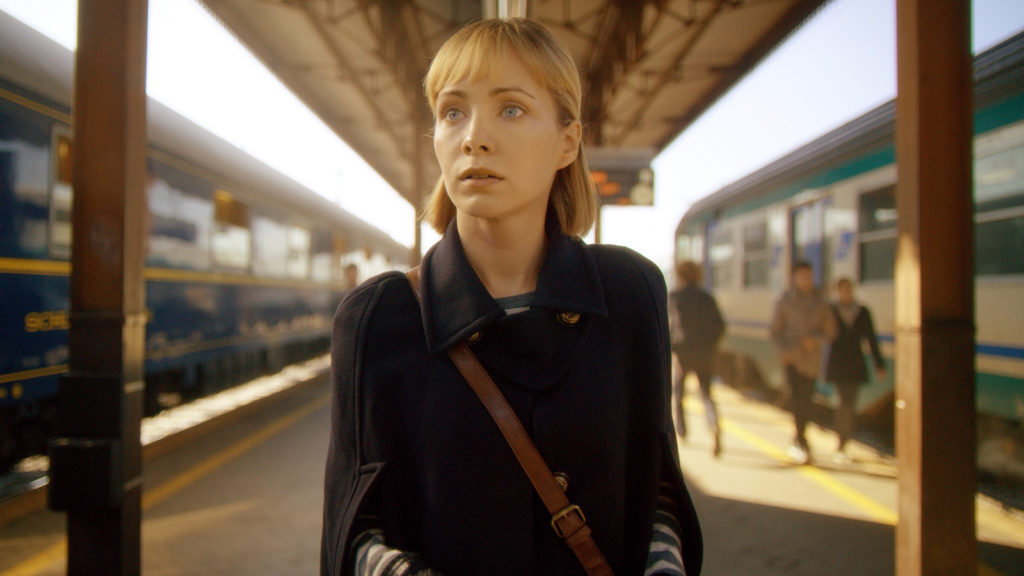 The story itself is beautiful and resonant. Co-written by Nancy Cartwright and Peter Kjenaas, and based on/inspired by a personal journey of Cartwright's decades ago, ISOF has been 20 years in the making. Going through may itterations before reaching this ultimate version, the characters are well defined – even if just by a look – to the point that we know each one of them even without them saying a word. Perhaps this is more readily apparent to a Fellini fan, but no words are even necessary to "know" each character. Just a visual, and of course thanks to the editing of Spencer Jones and Alexa Vier, we are given Fellini context with a lovely ebb and flow style. Standout is the story construct as we go back and forth between Claire and Lucy. While Claire sits at home in America watching Fellini films with her sister Kerri, she finally begins to understand Lucy, as the audience sees Lucy playing out life for the first time, an ocean away. Beautifully done and tacitly speaks to that never-ending umbilical cord between Claire and Lucy.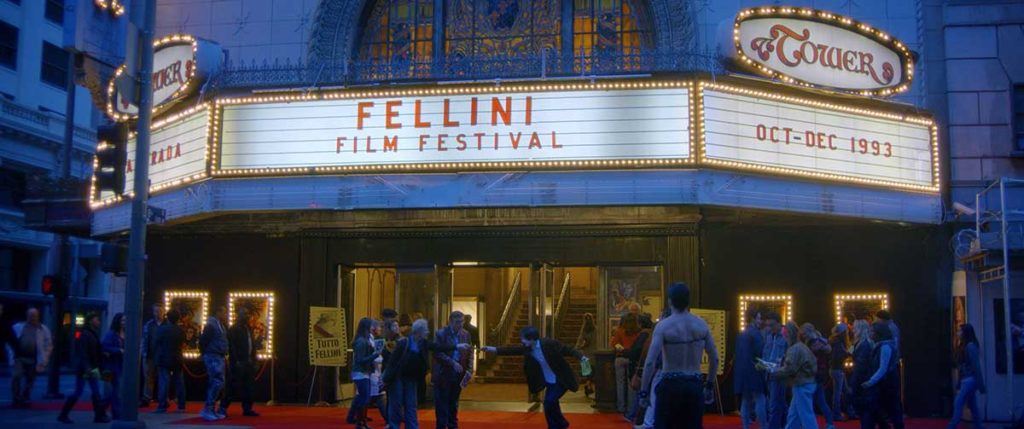 When it comes to performance, Ksenia Solo is pure magic. Her luminous innocence with a touch of wide-eyed waifishness just lights up the screen, and Lexton and cinematographer Kevin Garrison make the most of it with close-ups, soft lensing on some profile shots, and tonal color of each scene. Solo enchants from beginning to end. The wide-eyed amazement of Lucy leaps off the screen and into the audience.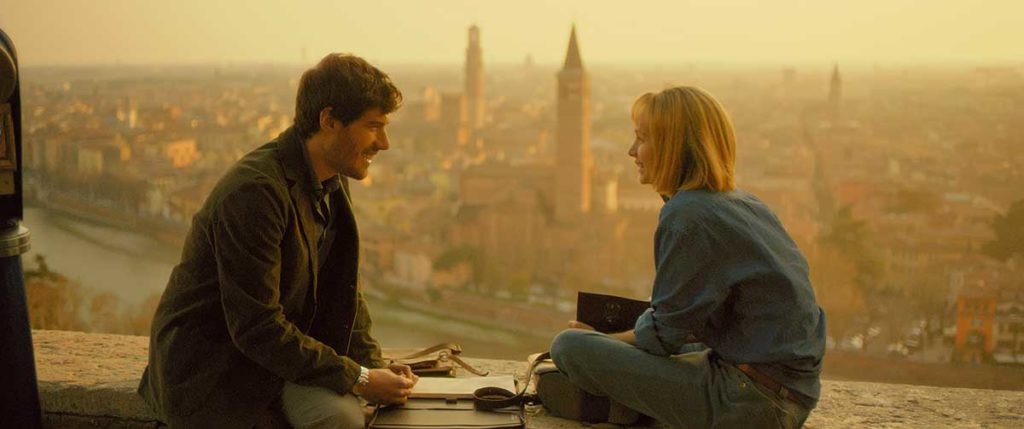 As sisters Kerri and Claire, respectively, Mary Lynn Rajskub and Maria Bello play off each other extremely well. You get a strong sense that they really are sisters. An explosive sibling blow-up between the two is intense and resonant while their mutually undying love and support never wavers, emotionally grounding the film in reality.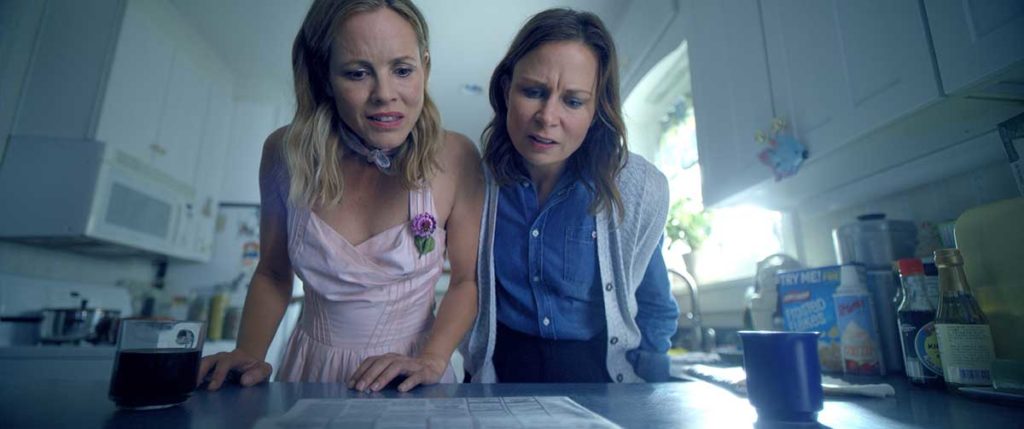 Each of the Italians whom Lucy meets during her journey through Rome are perfectly cast, as is her love interest. Adding a special touch of cinema history is the casting of Bruno Zanin who appeared in Fellini's "Amarcord". One of the most magical moments, however, involves a non-speaking appearance by Mariano Aprea as Fellini. From hair and costume to Garrison's ethereal lighting, not to mention lensing on the street where Fellini lived, Lexton and crew will have you doing a double take.  And look for an enchanting performance by Nancy Cartwright as "Cosima".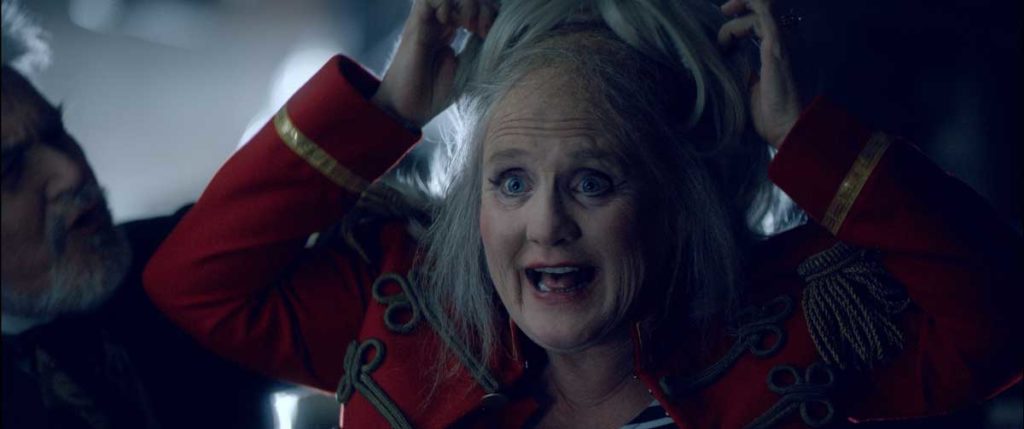 Without a doubt, this is one of the most beautiful if not THE most beautiful film of the year. Right up there as one of my picks for an Academy Award nomination for Best Cinematography is Kevin Garrison. His work is nothing short of exquisite. The design of the lighting and lensing is masterful, capturing not only the very essence of Fellini himself, but the beauty of Italy and the emotional heartbeat of Lucy and the film as a whole. Use of color – from blue wash to gold & black (and terrific use of negative space in a bacchanalian sequence) to sun-kissed brilliance to bright white of Lucy's bedroom to diffused sunlight slipping through wafting curtains in an artist's Italian garret – is beyond metaphoric both visually and emotionally. The whole film plays like a travelogue for Italy as we see not only recognizable sites, but the hidden magical mazes, alleys and patisseries not often shown in films.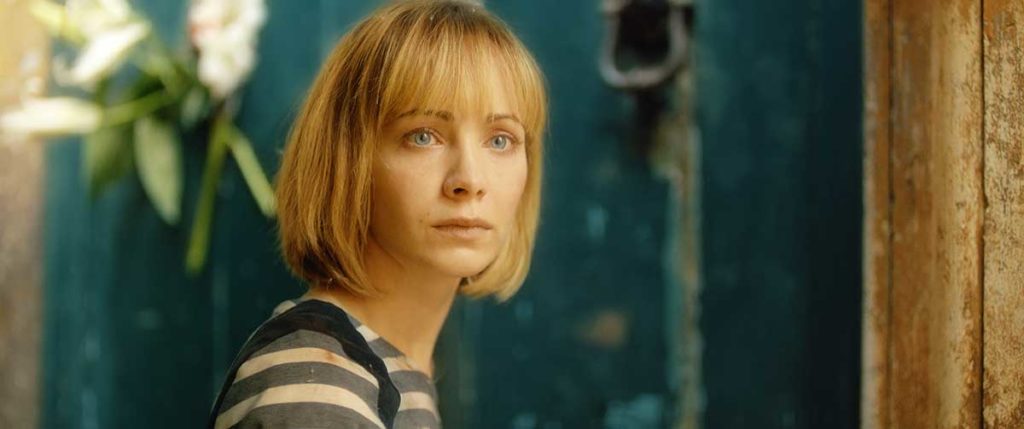 Familiar with production designer Todd Jeffrey thanks to "John Dies At The End", he goes above and beyond with production design in ISOF with intricate set pieces, most notably clubs, the bacchanalia, and Lucy's bedroom. The attention to detail is simply gorgeous. And of course, hand-in-hand with Jeffrey's work are the costumes by Sienna Kay and Catherine Buyse Dian. While paying homage to costuming in Fellini films, they create looks that are distinct and contemporary for "present day". Lucy's outfit is beyond charming and up-dated from Fellini. The golden bacchanalia is off the charts eye-popping both in costume and in production design. The can-can-esque club scenes with the deep fuchsia tones complete with touches of glitter, lame, payettes and fishnet stockings are to die for. But it's the simplicity of Lucy's outfit that grounds us and keeps the focus on her while we join in her ever-growing awe at the world unfolding around her.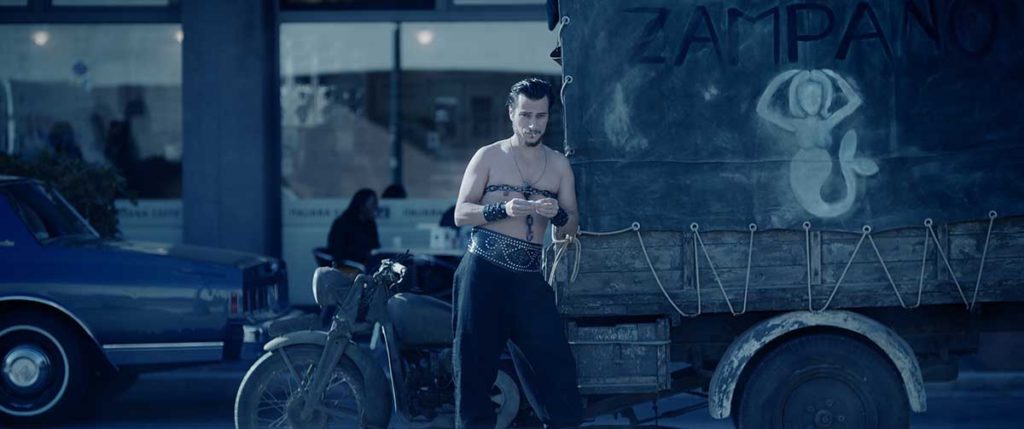 Then there's David Campbell's score and the individual needle drops. Endearing and mesmerizing (and guaranteed to bring tear or two) is a haunting rendition of Stephen Foster's "Beautiful Dreamer."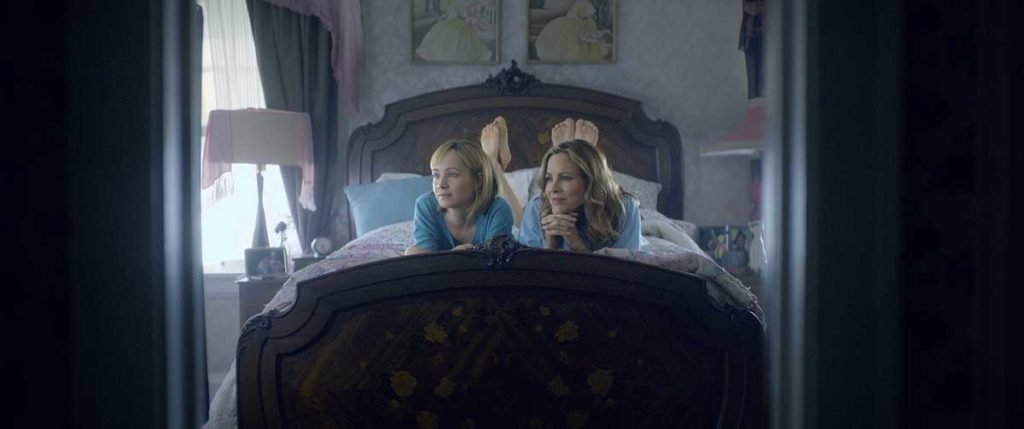 But it's this journey of self-discovery and life that reels you in. Much like a Fellini film, we see humanity and life under unique lenses which just strengthen our own individual journeys and examinations of our own human condition and the idea of daring to dream.
MAGNIFICO! BELLISIMO! MAGICO!
Directed by Taron Lexton
Written by Nancy Cartwright and Peter Kjenaas
Cast: Ksenia Solo, Maria Bello, Mary Lynn Rajskub
by debbie elias, 09/15/2017