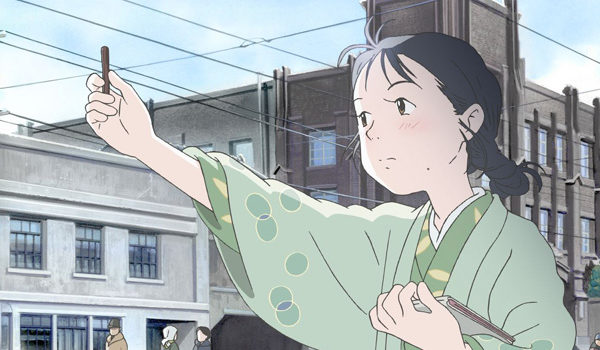 Competing in the World Fiction Category at Los Angeles Film Festival 2017 and a "Must See" film by any standard is the animated IN THIS CORNER OF THE WORLD. Directed by Sunao Katabuchi, once an assistant to Hayao Miyazaki, we are transported to WWII Hiroshima with the story of Suzu.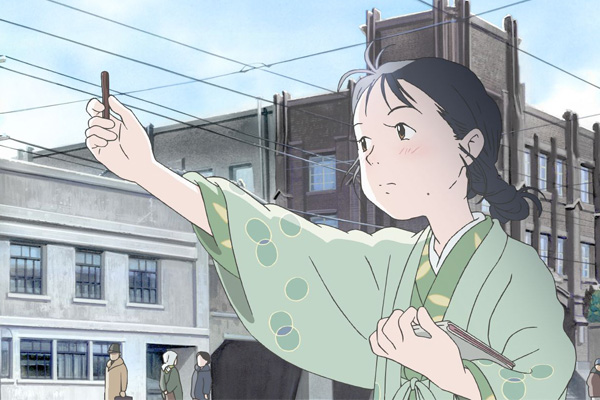 At 18-years of age, Suzu is sent from her home in Eba to the seaport town of Kure for an arranged marriage. As war descends on the world, Suzu remains upbeat as the perfect Japanese housewife, taking care of domestic chores, her husband and eventually his family when he is called off to war. But she is also an artist and in her spare time draws pictures of everything and everyone, including an old folk tale about a crocodile. Her drawings help take minds off the deteriorating conditions of the region due to the war.
Katabuchi brings history come to life, but with a fresh perspective that has often escaped the eye of Western audiences. Retaining the POV of a Japanese housewife and her civilian life, Suzu is an upbeat force as the world explodes around her. As war escalates, animation reflects the societal changes for women, while the days leading up to the bombing of Hiroshima are portrayed with a visually visceral and palpable fear. Nothing is sugar-coated as to the devastation and destruction caused by war.   A beautiful contrast, however, are Suzu's happier dreams, drawn with bright, vibrant pastels which serve as a nice contrast to the paler watercolor anime.
Thoughtful and creative in the telling of this chapter of world history from a unique perspective, IN THIS CORNER OF THE WORLD is a film for the whole family.
Japanese with English subtitles.
Directed by Sunao Katabuchi.
by debbie elias, 6/13/2017 (Los Angeles Film Festival Review)