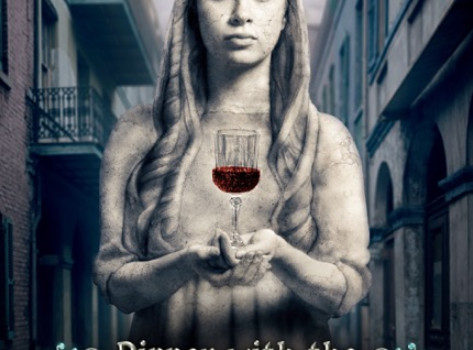 A mysterious supernatural period drama based on true events surrounding a string of murders in turn-of-the-century New Orleans, DINNER WITH THE ALCHEMIST weaves historical facts and imaginative storytelling into a deliciously salacious, mysterious telling of murder and mayhem in the French Quarter. In the early 1900s, a wealthy alchemist, Jacques St. Germaine, travels to New Orleans to seek help from the legendary voodoo priestess Marie Laveau. When a spate of murders are uncovered, Jacques and the quarreling locals butt heads as they try to discover the identity of the killer.
Directed by Kevin Good with script by Jenna St. John, DINNER WITH THE ALCHEMIST stars DAN ISTRATE as Jacques St. Germaine, the wealthy Alchemist (Alias, 96 Souls, Drakul), DIONNE AUDAIN as voodoo priestess Marie Laveu ( I Love Dick, Lemon, How To Get Away With Murder ), and MEGAN GRAVES as Mary, the orphan (House of Cards, All Our Yesterdays: Past Is Prologue, Chris and Carol), and boasts an original musical score by composer JOHN PISCITELLO (Becoming Bond, The Short Game, Unseen Enemy).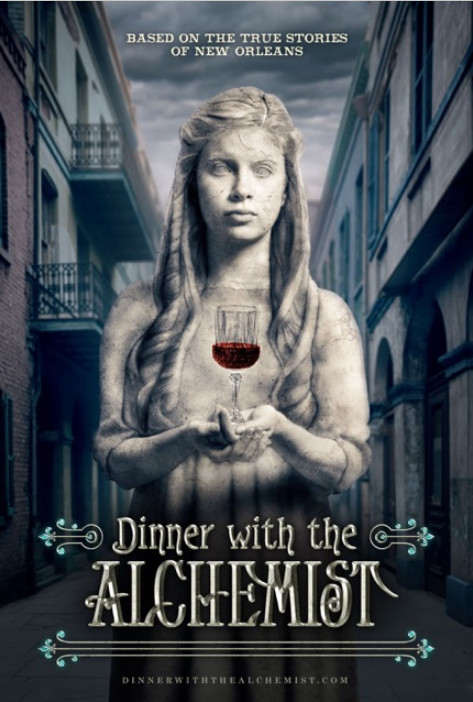 Make your reservation now for
DINNER WITH THE ALCHEMIST!
Available On Demand on February 13, 2018!
Twitter: @dinnerwiththealchemist