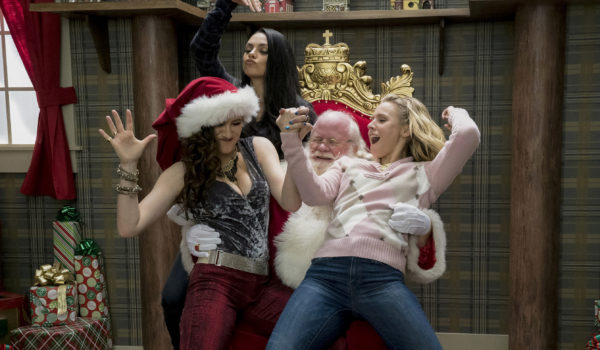 I don't know about you, but I can't wait for Christmas this year thanks to everyone's favorite Bad Moms!!
A BAD MOMS CHRISTMAS follows our three under-appreciated and over-burdened women as they rebel against the challenges and expectations of the Super Bowl for moms: Christmas. And if creating a more perfect holiday for their families wasn't hard enough, they have to do all of that while hosting and entertaining their own mothers. By the end of the journey, our moms will redefine how to make the holidays special for all and discover a closer relationship with their mothers.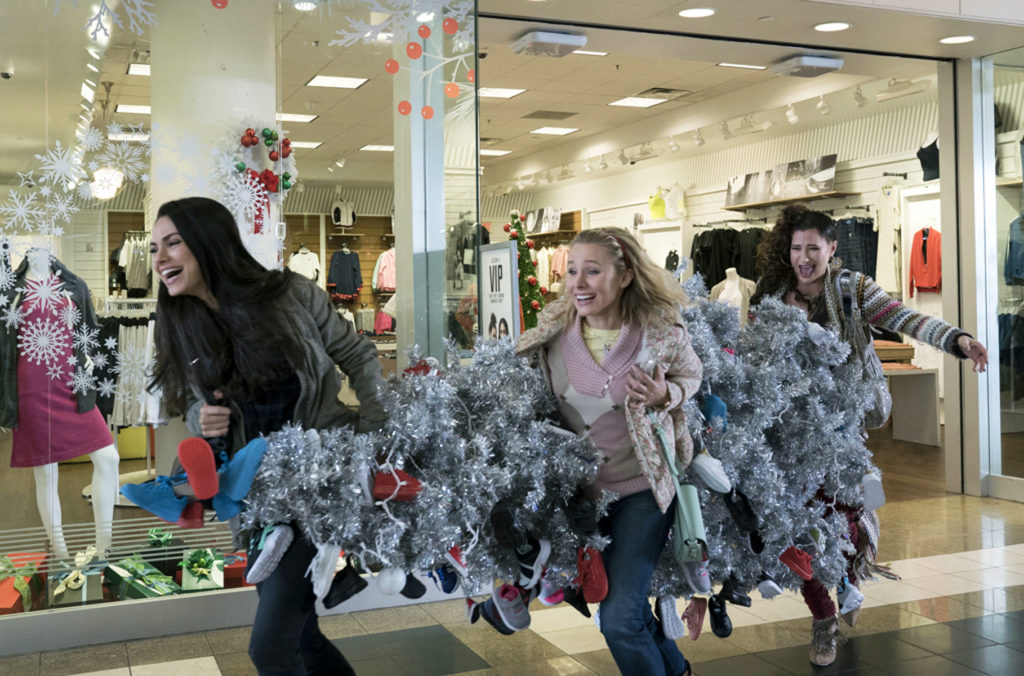 Written and Directed by Jon Lucas and Scott Moore, A BAD MOMS CHRISTMAS stars Mila Kunis, Kristen Bell and Kathryn Hahn returning as our "bad moms".  Joining them as their "badder mothers" are Christine Baranski, Susan Sarandon and Cheryl Hines.  Also on hand for the festivities are Jay Hernandez, Wanda Sykes, Peter Gallagher, Justin Hartley and Oona Laurence.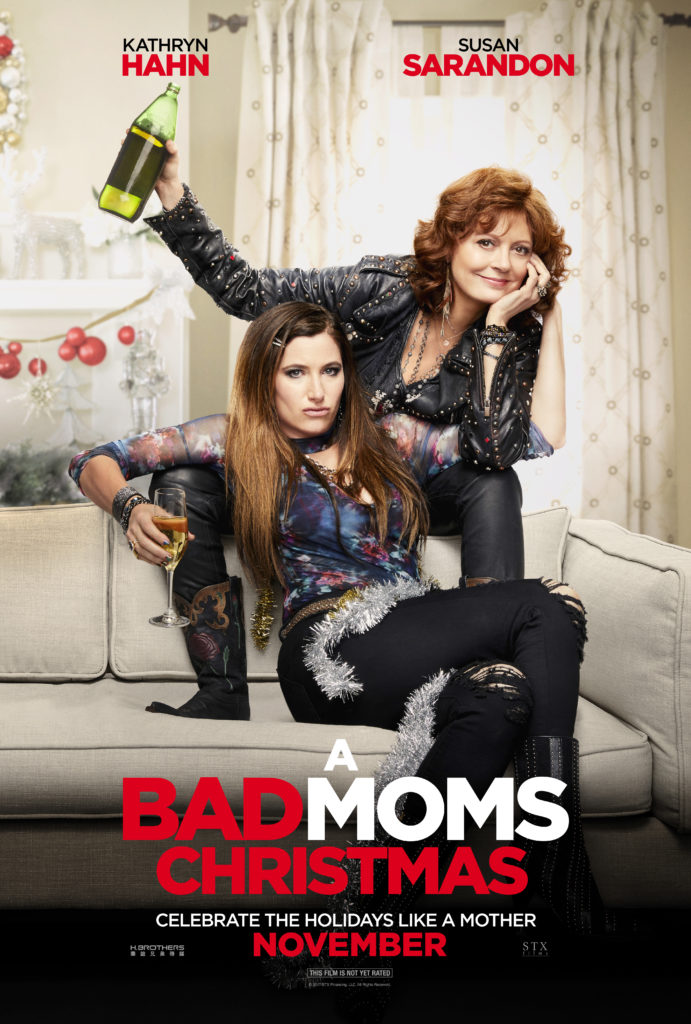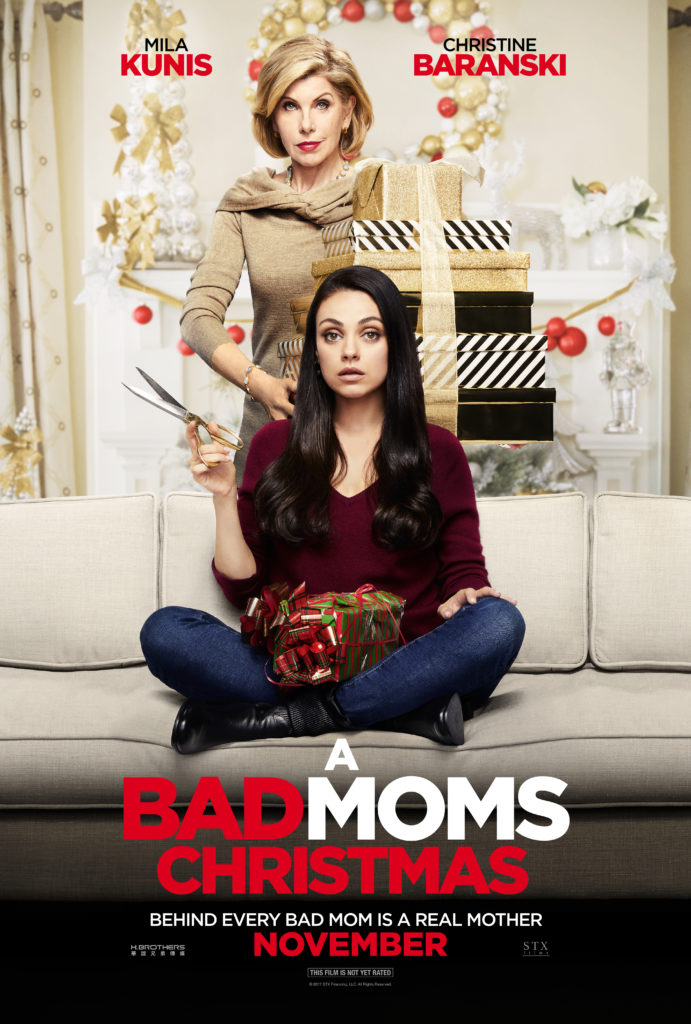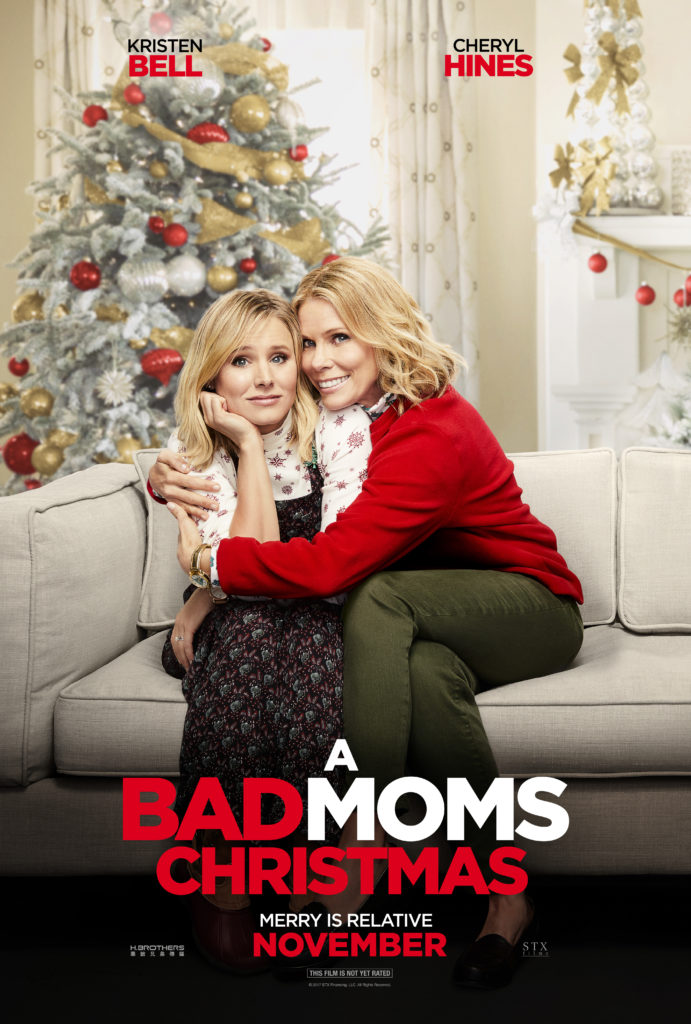 In Theaters November 3, 2017
#BadMomsXmas