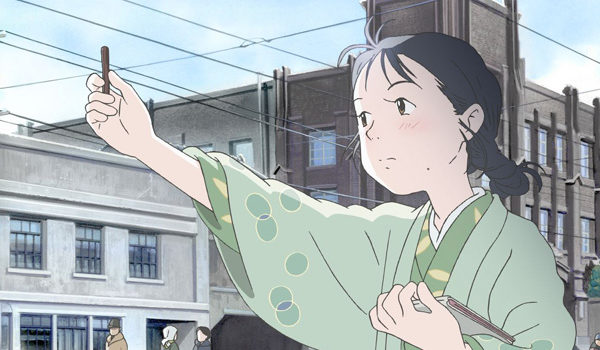 IN THIS CORNER OF THE WORLD has been welcomed with acclaim on the festival circuit and now, on August 11, 2017, the film finds its way into select theatres, expanding wider on August 18th.
To celebrate the movie release of IN THIS CORNER OF THE WORLD,  the filmmakers share the following short interviews with film's director Sunao Katabuchi as he briefly discusses the various kinds of historical research employed in the making of IN THIS CORNER OF THE WORLD since the movie shows a part of Hiroshima that was completely destroyed.
Much of the Kure and Hiroshima landscape of the 1940s was tragically lost to air raids and the atomic bomb. Not many survivors with first-hand experience of the war are still with us.  Director Sunao Katabuchi spent six years thoroughly researching the details before animation work began. He gathered accounts from people about those days and collected more than 4,000 photographs to recreate the cityscape of the 1930s and 40s.
Based on the award-winning manga by Fumiyo Kouno, IN THIS CORNER OF THE WORLD, bolstered by emotionally resonant storytelling and exquisite hand-drawn animation, is an empowering coming-of-age tale set against the backdrop of WWII and captures the resilience and triumph of the human spirit.
The award-winning story of IN THIS CORNER OF THE WORLD follows a young lady named Suzu Urano, who in 1944 moves to the small town of Kure in Hiroshima to live with her husband's family. Suzu's life is thrown into chaos when her town is bombed during World War II. Her perseverance and courage underpin this heart-warming and inspirational tale of the everyday challenges faced by the Japanese in the midst of a violent, war-torn country. This beautiful yet poignant tale shows that even in the face of adversity and loss, people can come together and rebuild their lives.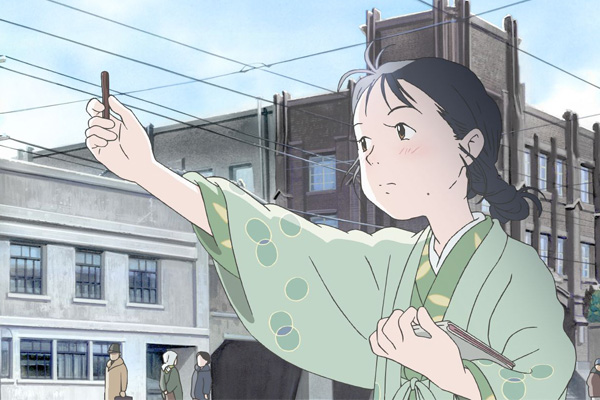 IN THIS CORNER OF THE WORLD opens in New York, Los Angeles, and San Francisco on August 11th.  Expands wider on August 18th.
Expands wider on August 18th.