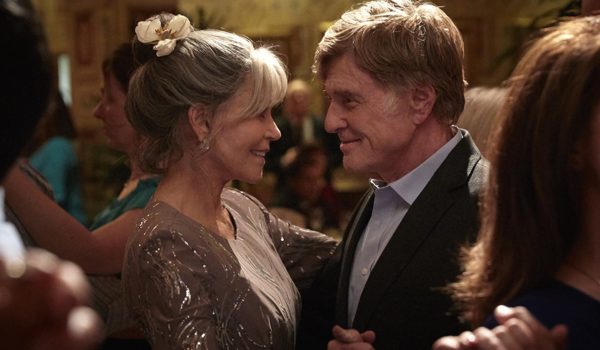 It is possible to find love next door.  Robert Redford and Jane Fonda star in OUR SOULS AT NIGHT, a Netflix Film.
Fifty years after first appearing together in Barefoot in the Park,  a new romance (or maybe just a never-ending old one) blooms on screen for Robert Redford and Jane Fonda in OUR SOULS AT NIGHT.   While the public has been subsequently treated to this electrifying pairing of screen legends in 1966's The Chase and 1979's The Electric Horseman, OUR SOULS AT NIGHT takes on more significance as a kind of bookending to not only their on screen romances but their illustrious careers.  And one look at this first trailer is all it takes to tell you that the chemistry, the magic, is still there.
Directed by Ritesh-Batra with script by Kent Haruf, Scott Neustadter and Michael H. Weber as adapted from Kent Haruf's novel, OUR SOULS AT NIGHT is the story of Addie Moore, a small-town widow seeking companionship and later-in-life love.   Who knew that love would come in the form of her longtime neighbor Louis Waters.  As comes as no surprise, Addie is the instigator to the relationship with a daring proposition that the pair sleep together, in a purely platonic fashion of course.
Bruce Dern, Matthias Schoenaerts, and Judy Greer co-star with Fonda and Redford.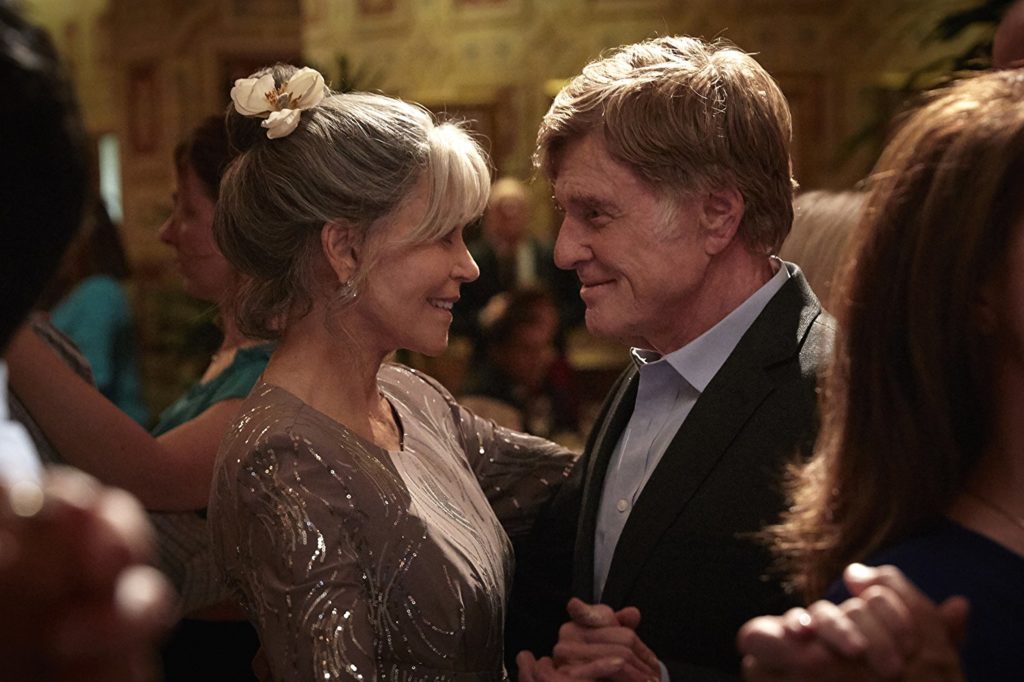 Coming to Netflix on September 29.